Celebrity couple Tunde and Wunmi Obe, a.k.a T.W.O, have finally released their second video compilation.
The videos are from the duo's bestselling fifth album T.W.O Legit which was released in August 2010.
The DVD, which is already circulating nationwide, starts with the witty Zombie and Fine Bara, steadily ascends to the demonstrative T.W.O Legit and Believe in me. The colourful Hit the dance floor and never before seen Atewo are part of the collection.
Atewo, pundits say, will be a hit with the fans, even as TV channels across the country are already showing love to the video directed by Gbenga Salu.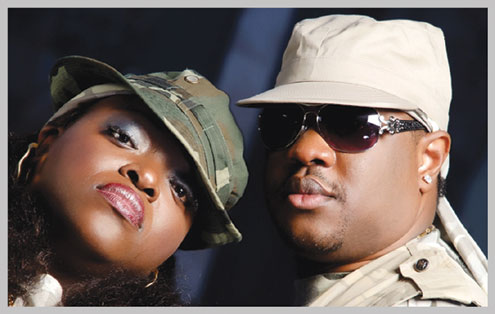 Marketed and distributed by Obaino Ventures, the DVD features six songs shot and directed by two notable directors, Clarence Peters and Gbenga Salu.
Gbenga Salu, who directed three songs from the compilation – including the newest and must-watch video, Atewo – says the pair had a genuine connection. "They were very enthusiastic and willing to endure the gruelling hours that it took to shoot the video, without once complaining, and this helped me to bring out the best in them," he said.
Atewo features guest appearances by J Martins and Terry G.
—Funsho Arogundade

Load more