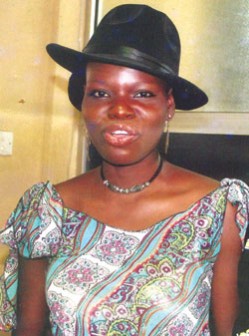 Talented singer, Azeezat, is set to show case her new work at De Place on Sunday 6, April, 2012.
The singer who recently repackaged herself will perform alongside some of her friends like Mode9, LKT, 2FACE, 9ICE and others.
Azeezat who will be showcasing her new work at the event has said that she is back and better.
The singer who is now being referred to as Queen OF Love said the image is part of her new dressing code and new work among other things.
Azeezat's manager cum husband, Seyi Allen, told P.M.Entertainment that the new work is a pot pouri of many songs in which she featured some known and upcoming stars.