Nigerian artistes, particularly musicians are worshipped like gods in some African countries and other parts of the world. At concerts, they are venerated, and their music enjoys rave reviews in international media. Evidence abound that groups achieve this feat quicker and easily than solo artistes, especially if the group is good. However, despite tremendous hit songs and dazzling performances, intra-group break-up cuts short the life-span of many promising collaborations. The list of many failed or aborted talented Nigerian musical groups is endless. P.M Entertainment x-rays some of the popular defunct groups.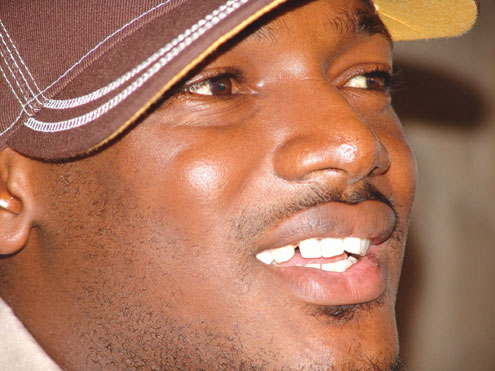 Plantashun Boyz: Comprising the trio of Innocent Ujah Idibia (2Face), Ahmedu Augustine Obiabo (Blackface) and Chibuzor Oji, better known as Faze, Plantashun Boyz was arguably the most successful musical group in Nigeria at a time. While the group was at its zenith, apparently due to its unique and emotional vocal deliveries, was likened to other successful groups abroad such as West Life and Back Street Boyz.
With its follow-up monster cuts, Plantashun Boyz was not just one of the pioneers of what is being dubbed today as Nigerian Hip Hop, the group, considering its exploits, was expected to rule the Nigerian music scene for a long time and as well make a landmark achievement on the international scene. But what seems to be a dream gradually coming true was abruptly cut short when members of the group decided to pursue solo careers in 2004.
During their days as Plantashun Boyz, the group released two albums, Body and Soul (2000) and Sold Out (2003). The success of the two albums is what music buffs cannot forget in a hurry. However, 2Face, Faze and Blackface made good impact with their debut solo efforts but only 2Face has been able to surpass expectations, and may be, Faze too, but Blackface has since fizzled out.
At a time, in 2007 to be precise, there were efforts to reconcile members of the defunct Plantashun Boyz, when one of the leading music marketers in Nigeria, T-Joe, persuaded them to record a reunion album entitled; Plan B. Plan B was indeed a colossal failure.
The Remedies: In the 90s the defunct Hip Hop group, The Remedies, was a household name in the Nigeria. At that time, there were very few artistes who could compete with them, considering their novelty and vigour. The group consisted of Eddy Montana, Tony Tetuila and Eedris Abdulkareem.
Managed and promoted by Kennis Music, the group headlined virtually all the major shows in Nigeria then, and the members were quite famous. With their hits such as Shako Mo and Omode Meta Shere, The Remedies blew minds.
But their reign was cut short by an untimely break-up which left the industry and their fans wondering. Surprisingly, after the break-up, Eddy, Tetuila and Eedris each bagged individual recording contracts with Kennis Music, the same label that promoted them as a group. This development sort of gave credence to Eddy's claim that "Kennis Music killed The Remedies' dreams."
Well, as solo artistes, Eddy, Tetuila and Eedris managed to release hits at some points, but they were soon blown away by the winds. Though Eedris, who is back on the label of Kennis Music, is still struggling to make an impact, it is obvious he cannot compete favourably at the moment, while Tetuila and Eddy in particular, seem to have given up the battle.
X-Appeal: The group comprises the duo of Adeyemi Michael Adeleke (Lexzy Doo) and Olumuyiwa Olofinkuade (Jazzman Olofin). When the duo met at the University of Lagos, Akoka and realised that they were of like minds, they formed the group X-Appeal, and in 2000 released an album entitled Bo Mess. It was a hit. But in 2002, both Lexzy and Jazzman decided to pursue solo careers.
They both hugged fame as solo artistes. While Lexzy rocked with the monster hit, Baby Skeske, Jazzman on the other hand blew minds with songs such as Raise Tha Roof and Sexy, but their respective solo success was short-lived.
Trybesmen: Also known as Da Trybe, Trybesmen was an African Hip Hop group and one of the pioneers of the genre of music in Nigeria. The three original members, known as Eldee, Kaboom and Freestyle, first met in 1994 in Lagos. Their first album, L.A.G Style Volume 1, was released in 1999 to positive reviews. Their hits include Trybal Marks and Shake Bodi. Two members, Eldee and Freestyle, later recorded solo albums after the group broke up.
At the moment, Eldee's career is still on a steady rise, while Freestyle has been struggling to make impact. Nothing has been heard of the third member of the defunct Trybesmen group, Kaboom.
Zule Zoo: This group made up of Ibrahim Al-Hassan and Mike, both from Benue State, was quite unique in their musical delivery and dance steps. Zule Zoo was more popular with its perfect blend of African tunes in a modernised way. Ibrahim and Mike actually started as professional dancers in 1992 in Benue state before taking up singing professionally when they relocated to Lagos in 1996.
The group enjoyed more fame when its controversial hit, Kerewa, was banned by Nigerian Broadcasting Commission (NBC) for its supposed lewd contents. However, since Ibrahim and Mike went solo, the former has released a couple songs, but hasn't made a hit.
Resonance: They were the subject of national adulation. They've won awards in Lagos while lounging in Enugu. They've got a future as bright as a trip to the sun, but unfortunately, the duo of Esther 'E-Star' Abigbo and Uche 'Gucheano' Ozoigbo have decided to squander it all- by breaking up in August 2007.
Though details of what led to the break-up could not be ascertained, it was rumoured that Gucheano was aggrieved because Esther was taking virtually all the credits of the group.
Resonance became popular when the video of Chinwe Ike of the duo's album of same title hit the airwaves. The seven-track album was released by Resonance Records and marketed by Ahbu Ventures.
KUSH: To say that KUSH was one of the most inspiring musical groups in Nigeria is an understatement. The quartet, Lara George, Emem Ema, TY Bello and Dapo Toromino, that made up the Kinetically Ushering Salvation into Hearts and Homes (KUSH) met at the Rock Solid Choir in the University of Lagos. They soon developed a working chemistry and decided to form the group. Their debut album entitled: The Experience, was a hit before the group split in 2004. They were signed to a United States of America-based record label, DKG Music.
As solo singer, Lara George did well with her debut album, which includes the Ijoba Orun track among others, while TY Bello, who is now a professional photographer, lived up to her billings with the song, Greenland. Emem on her own part also released a track called Greenlight, but was short of being a hit.
Maintain: The trio of Olu, Tolu and Big Bamo rocked the Nigerian music scene in the late 90s as members of the music group, Maintain. Between 1998 and 2004, the group released six albums before splitting in 2005. With the songs, I Catch Cold and Nibo La Wa Gbe Lo, Maintain was obviously one of the fans' favourites until the break-up.
After a long silence from members of the defunct group, Olu established his solo career with the monster cut, Yahoozey and the current one, Nawty currently enjoying reviews.
Mo'Hits: What can be described as the most shocking and unexpected break-up in the history of Nigerian new generation music is that of the Mo'Hits crew which is still a subject of major debates. All members of the crew, Don Jazzy, D'banj, Wande Coal, Dr. Sid, K-Switch and D'Prince, recently went their separate ways after irreconcilable differences tore the president (Don Jazzy) and vice president (D'banj) of the label apart.
While it might be too early to predict who blinks first among the members after the break-up, it will be on record that the group has made an immense contribution to the respect Nigerian music is currently enjoying globally.
KC Presh: When KC Presh won the maiden edition of Star Quest talent competition, they went a step further to prove their mettle as entertainers. Unlike many others who failed to prove themselves after winning talent hunt programmes, KC Presh was able to produce a couple of hits which include Sio Nkpo, Senge Menge and Shokori Bobo. Their debut album, Make a Noise, was released in 2005.
Last year, they joined the list of defunct musical groups. KC was the first to release his debut single, Okpekete, followed by Presh who featured Ice Prince in a song entitled O Bad.
-Bayo Adetu