Singer, Akinmayokun Awodumila, popularly known as May D, in this interview, speaks with P.M.Entertainment on his career, relationship with P-Square and other issues.
Who's May D?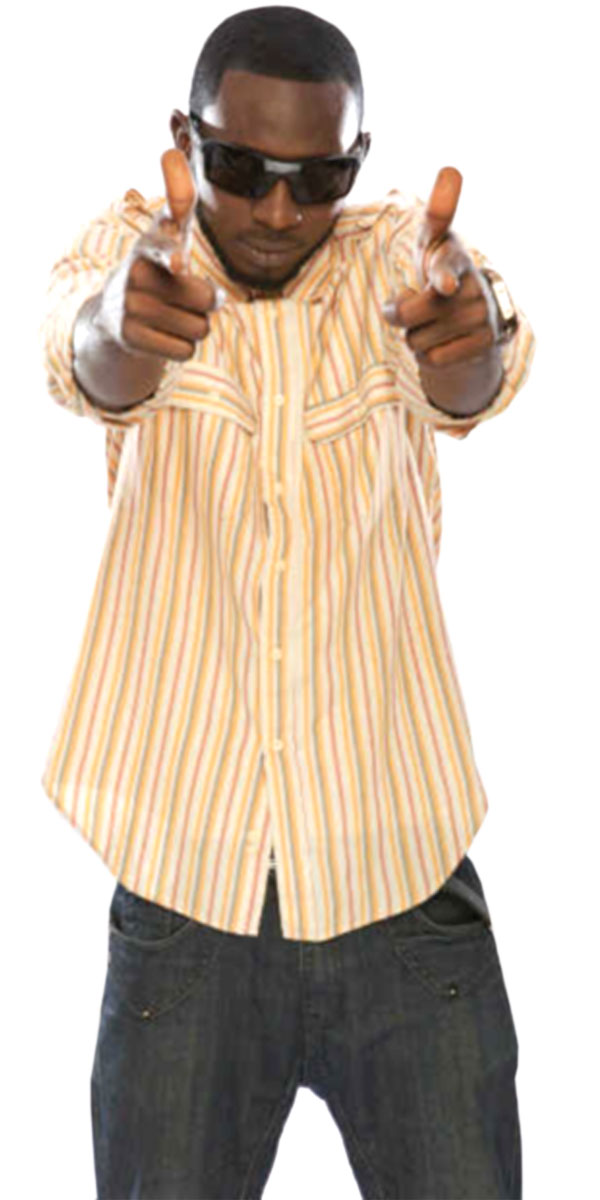 I'm Awodunmila Mayokun from Ekiti State. I'm from a family of seven, daddy, mummy and five boys. I was born in Warri, Delta State. My mum is from Ogun State and my dad is from Ekiti State. I attended Greenspring Montessori School and Kings College. I then went to the University of Lagos to study Mass Communication.
You must have been born with a silver spoon in your mouth, having gone to such elitist schools?
I really wouldn't put it that way. I think I was fortunate to attend decent schools. However, I still went through the streets because at a point, things were not easy for my parents. So, to survive, I had to handle things by myself.
What was growing up like in Warri?
My dad who used to work in the Federal Mortgage Bank was posted to Warri. I was a very small boy and really, I cannot give a vivid description of how things were in Warri then. At age seven, we left the city for Lagos. All I can really remember about the city was that they speak lots of Pidgin English.
When did you know you'll do music?
I used to dance for Kings College and started representing my school when I was in SS2. I won numerous awards including Best Dancer's awards in all federal schools. At a time, I became the vice-president for the school social club. Before then, at home, my dad used to have collections of Fela, Sunny Ade and Michael Jackson music albums. So I grew up listening to those songs and that really helped me. But the zeal to play music didn't come until one day at Kings College; I was lying on my bed in the dormitory and singing some praise songs. Then one of my dormitory mates overheard me and asked whether I was the one singing? He said my voice was out of this world. I took this seriously due to the fact that the compliment was coming from a male friend. Shortly, I joined the choir in school. But my mum didn't want me to do anything except my studies. She was a principal and proprietress of a school then. So, I later joined the choir in the church. But when I got into the university. I decided to face music.
Since you started with the choir, why didn't you settle for gospel music?
I would say I wasn't a regular member while in the church choir. I missed a lot of practice session and trainings. I was not really stable. My parents only encouraged me to join the choir partly because they appreciated my love for music. They pushed me into the choir and I somehow pushed myself out because of the hectic school timetable.
How did you meet the P-Square boys?
I met the twins in 2008 during one of MTN-sponsored 2Face and friends tours. I was actually meant to open the show in every state. But I missed the one in Benin City. So, I started at Ibadan. During the tour, I met Alaye, a United Kingdom-based rapper, and we became friends. Alaye is a friend to P-Square. He featured in a track in one of their albums. Then he invited me over to P-Square's house. Though, he doesn't stay in Nigeria, anytime he's around I check on him and P-Square. We started going out together. I can stay in P-Square's place for two days before I would go home. Then, they didn't know that I could really sing. They only saw me as Alaye's friend. But prior to that time, I had recorded Too Fine with Kel and Alaye. I also did another song with Show Dem Camp, SDC, and that was when P-Square reckoned that I could sing. I guess they were actually watching me, but I didn't know and that's how it started. They asked if I was signed unto any record label and I told them no. That was when they decided to sign me on to their label.
How do you feel being the first artiste to be signed on Square Records?
It is a dream come true. I know P-Square doesn't joke whenever it comes to their music business. For them to be interested in me, there must be something about me.
What charm would you say did it for you?
I wouldn't say there is any charm. I will simply say it is God. I am a very prayerful person. So I guess my prayers did it for me. Before they signed me, I was practically living with them. There were times I would finish my exams and call the guys to inform them that I would be coming around to spend Xmas in their place. From there, they just became fond of me. Most time, they would tell me not to go, that I can stay with them if I wanted. We began to work together. I am always in the studio with them. We just grew together and after a while, they decided to sign me.
So far, how many singles have you already released and are your fans receiving them?
I have released three singles so far, Sound track, Cool Temper and Ile-Ijo. Sound track is enjoying some massive response from fans. The video is already out and people love it. Then Cool Temper is a mellow song that you listen to for inspiration and when you want to reflect about life and issues. Then Ile-Ijo is on a fast tempo for clubs just like Sound track. In fact, I heard the song is making serious waves in the United States.
What was it like working with Akon and P-Square on the song Chop My Money?
It was a life changing experience for me. I learnt a lot working with those top stars.
How true is it that May D wrote Chop My Money?
No, It's not true. We wrote the song together.
Many believe you should have changed the lyrics of the song being a remix?
Basically, we cannot please everyone in life. If we did something different some people would have said why did we change our lyrics to the song. We liked it the way it was. Since people already like the way the song sounds, we felt there was no need changing it. We just wanted Akon to add some flavour and masterpiece to it and if you play the original Chop my Money and the remix you'll see that there is a sharp difference.
-Funsho Arogundade & Seun Bisuga