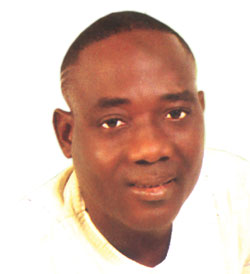 The fuji Scopido Exponent Aare Sir Shina Akanni has released a double album titled 'Fuji Source' and 'fuji Discovery.'
The albums were released on the label of Lati Alagbada and sons.
Speaking on the rationale behind the release of a double album, Aare as scopido is popularly called said that he have enough songs to record more than two audio cds,'the talent is killing and if I don't do it I won't be able to rest'.
He said that before Barrister died he,(Barrister ) has recognized him as the only person that can step into his shoes "and these albums are to further stamp my authority in the field of fuji music and that is why I have dedicted a whole track to the late Sikiru Ayinde Barrister".
He said that apart from releasing an album of late he has been busy playing at social engagement side by side travelling abroad for shows 'so I m still waxing stronger'.

Load more