Mr. Kalejaiye Adeboye Paul (KAP), principal partner of Indelible Mark Media, producers of a new film titled Married but Living Single has reaffirmed that the much-awaited movie directed by Tunde Olaoye, is a film for all ages.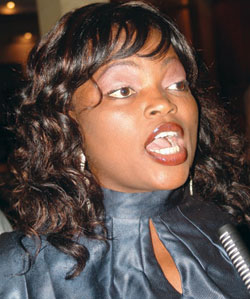 According to Kalejaiye: "I call it a film for all ages because it is a movie that portrays the family, a film that talks about our neglect of the home front, battery and the need for the society to go back to the basics. When I say basics, I mean if you look at the ills of the society, they are rooted in family upbringing; how do we bring up our children and youths? What time do we have for our homes and how well do we cater for our homes?".
The 51-year-old Bachelors of Arts and Education graduate with Masters Degrees in Public Administration and Business Administration from the Lagos State University, disclosed that the movie dwells on the value we place on career rather than the home.
"It talks about a blend between career and the family. The film brings to memory the collapse of family values, to remind us of how we (the African society) were in the beginning and what we have become. Where Western civilization, colonization, the influx of alien culture has taken us; how much it has affected the society.
"The film is rich in content, technical quality and in cast. It is not a mono tailored film but a poly tailored film that has a lot of dimension to it," he noted.
A former cabinet member of the Lagos State government under the Asiwaju Bola Tinubu and Mr Babatunde Fashola administrations, he added that the core message of Married but Living Single, "is the urgent need to return to our cultural values, family life and the need for better upbringing for our little ones".
KAP as he's fondly called stressed that, "a good film must have various edges to it and Married but Living Single is a multi-dimensional film. It aims at rejuvenating family values."
When asked about his choice of the cast, the renowned script writer whose career spans over 20 years with 32 works to his credit said: "For example, we looked at Funke Akindele playing the character that she's never played before; it's the first time you'll see Funke in a role different from her comic roles. Our choice was to look for a first class actress to play the lead role and we found comfort in Funke.
Joseph Benjamin like we all know is a man who is calm and collective; I call him the young RMD. He is a dedicated actor whom you'll love to work with. Femi Brainard like you all know is a crossover actor in both the English and Yoruba movie genre.
"In our quest for someone to boss Funke Akindele, veteran actress Joke Silva comes to mind. We felt the need for someone who could have a superior position in terms of authority and control."
The former lecturer at the Lagos State Polytechnic urged Nigerians to cultivate the cinema culture like in the early 80s and 90s because lately home videos and DVD seems to have overwhelmed the cinema culture, and sitting at home watching movies alone could be very boring.

Load more