Former Minister of Sports, Damishi Sango, has taken a swipe on the Nigeria Football Federation, NFF, for neglecting the footballers, who won laurels for the country.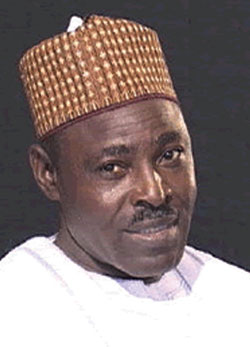 Sango was speaking against the backdrop of the demise of former striker of the Super Eagles, Rashidi Yekini, who passed on last weekend.
The one time minister said it is a pity that the former Victoria Setubal of Portugal player was left to die after making the country proud, stressing that there is need for the NFF to engage sports greats that are still living.
According to him, "It is quite unfortunate that Rashidi Yekini is no more. The NFF should be held responsible because they are always in the habit of using and dumping footballers. Past football heroes should be engaged gainfully, they should take steps to forestall a recurrence of what happened to the late Yekini".
Similarly, former coach of the Super Eagles, Adegboye Onigbinde, said Nigeria as a country did not appreciate the former Olympiacos of Greece player during his life time, arguing that contrary to news making the rounds that Yekini had pride, he was a recluse.
Onigbinde disclosed that the late striker always kept to himself with reasons best to known to him, saying; "Yekini was always willing to help whenever he was called upon to do so. He always kept to himself but people think he was proud; he was an introvert but his teammates never knew."
Meanwhile, former Super Falcons Coach, Ntiero Effiom, said Yekini left a vacuum that would be difficult to fill.
"He played and left a legacy as Nigeria's foremost striker, a gap that has yet to be filled. He will be sadly missed. My condolences to the Nigerian football fraternity and his family.
"And sadly too, he was not remembered while alive after contributing so much to Nigerian football development.
"I expect those who currently play for Nigeria in the same position like Yekini to emulate him. He was aggressive, always putting himself in a position to score goals and he was patriotic, he was just a great player," Effiom said.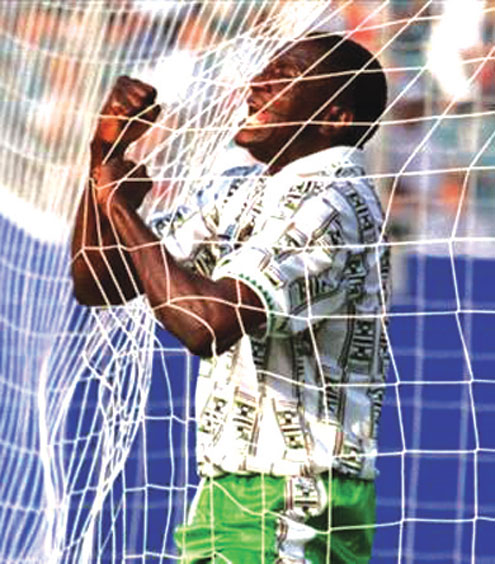 Also, veteran sports journalist, Paul Bassey, said the deceased, who was buried on Saturday in his home town in Ira, Kwara State, was "Nigeria's greatest attacker ever".
"In 15 years of service to this country, Yekini was an embodiment of efficiency, humility and professionalism.
"His goals spoke for him, including the historic World Cup strike against Bulgaria in the USA '94 World Cup, a goal that occupies pride of place in FIFA archives.
"Nigeria's football history owes him a lot of paragraphs. Shocking loss. When shall we have another like him?"
In his reaction, the Cross River Commissioner for Youths and Sports, Mr Patrick Ugbe, said that Yekini's death was "most regrettable".
"He was a great Nigeria patriot, one who did the country proud on many occasions. We can never forget his goals for his club and country.
"We join many Nigerians, particularly the sports fraternity in mourning his demise at 48. We will miss him dearly. We pray that God will grant his soul eternal rest," Ugbe said.
—Adebobola Alawode

Load more