Red Bull team principal Christian Horner has dismissed talk that Mark Webber will be driving for Ferrari next season.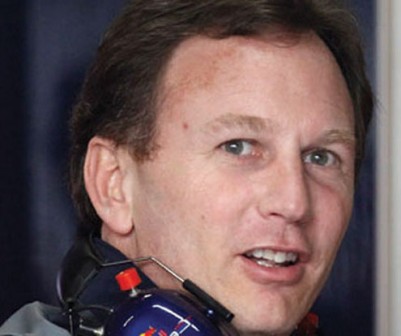 The Formula One paddock has been rife with rumours of the Australian replacing under-performing Felipe Massa with the Italian team next season.
Speculation suggested Webber would be a short-term bridge to Sergio Perez, the Sauber driver who is part of the Ferrari driver academy and is favourite to join the team in 2014.
But Horner said: "Every spring seems to be a reciprocal thing that Mark is going to Ferrari.
"He is not wearing red overalls. I think it is inevitable, almost every driver in the pit-lane has been linked alongside Fernando Alonso next year, but we are focused on ourselves.
"Mark enjoys being within the team, he is happy here and we are happy with him. At the relevant time later in the year we will sit down and talk about the future as we have done in previous seasons.
"It's something we will talk about later in the year. I'm not aware of any discussion. I think Mark is happy where he is, he is in a strong position here, but inevitably it's part of this business that there is speculation."

Load more