Popular Yoruba actor, Bolaji Amusan, otherwise known as Mr. Latin has debunked the rumour that he is dead.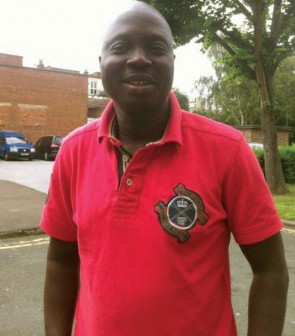 The rumour about the death of the popular humour merchant started spreading like wild fire on social network sites yesterday evening, but Mr. Latin has said he is alive, hale and hearty.
Speaking to P.M.NEWS this morning, national president of the Yoruba Video Films Producers/Marketers Association of Nigeria (YOVIFPMAN), Alhaji Toyin Usman of Toymax Holdings reiterated that Mr. Latin is not dead, urging his fans not to panic. "I just spoke with him a few hours ago and he is pretty fine. As a matter of fact, his wife was delivered of a baby girl at about 11 am today," Usman said.
Also speaking on the death rumour which circulated on Facebook, twitter and blackberry till this morning, Comrade Femi Jolayemi of Omega Films said "It is high time people should stop spreading such sensitive rumour. Let me say it categorically here that Mr. Latin is alive. So people should stop the rumour."
—Bayo Adetu
Load more