Mr. Femi Falana, a lawyer and human rights activist, has called on the Federal Government to reorganise the legal department of the Economic and Financial Crimes Commission (EFCC).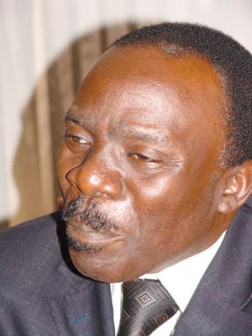 Falana made call in an interview with the News Agency of Nigeria (NAN) in Abuja on Tuesday.
"We are calling on the Federal Government to reposition the legal department of EFCC to be more active in fighting corruption in the country."
He stressed that repositioning the EFCC legal department would ensure that corrupt public holders were diligently prosecuted.
According to him, only patriotic lawyers should serve anti-corruption agencies as the well being of the country is paramount in prosecuting corrupt cases.
Falana said that government should muster stronger political will to fight corruption, noting that anti-graft agencies had not been hamstrung in the discharge of their responsibilities.
The rights activist argued that the anti-graft agencies would not need a special court to be able to ensure speedy trial of corrupt cases.
"EFCC doesn't need a special court to prosecute corrupt officials, it will be managed and administered by the same judges."
Falana advised the media to lead the fight against corruption, describing it "as a monster that hinder growth and development of the country in all ramifications."
He recalled that prior to the establishment of the anti graft agencies, the media were fighting corrupt leaders and corruption with vigour.
"The media must lead the fight against corruption, even before the establishments of anti corruption agencies; the media were fighting corruption and corrupt leaders."
Falana expressed regret over increasing rate of corruption, citing the recent reports of Transparency International (TI) on the manner in which corruption has eaten deep into the fabrics of the society.
"I am confident that it is possible to wake up now. With the support and commitment of the political class and civil society groups, the nation can get out of the situation."