Super Eagles coach, Stephen Keshi, has raised an alarm over the bad state of grass football pitches in the country, stating that the players may find it difficult playing on them.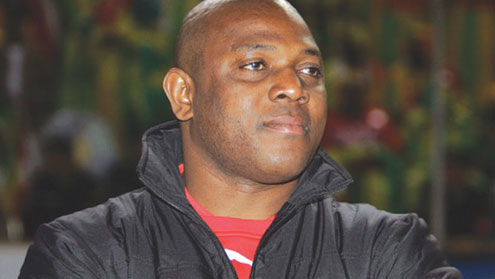 The Nigeria Football Federation, NFF, will this week announce the venue for the Eagles 2014 World Cup and 2013 Nations Cup home qualifiers in June after an inspection of three stadia.
A furious Keshi described as "madness" a situation in which every standard pitch in the country has been converted to an artificial pitch.
"It is totally unbelievable that we are at a cross road over where to play a qualifier. We don't even have natural grass to train," the Eagles coach lamented.
"We used the Abuja National Stadium training pitch and it's like a horse race ground. I don't know what to say but this is not good for our country's image.
"Something has to be done. Those in charge should do something because this is not good. We have a game on a natural turf and we are to train on artificial turf, what kind of preparation is that?"
He added: "It is a shameful thing. I don't know what you people are doing about it that a big country like Nigeria doesn't have a good pitch.
"I mean its madness, it's disturbing that every stadium in the country is synthetic; I don't know what's going on here…
"We played against Egypt in Dubai, we trained on an artificial turf to play the match on natural grass.
"What's going on in this country? And you want us to win, win, and win."