The Vice Chancellor of the University of Lagos, Professor Adetokunbo Babatunde Shofoluwe is dead.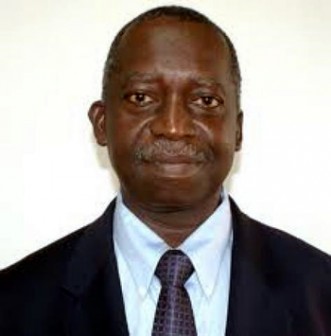 The professor was said to have died of an attack suspected to be cardiac arrest this morning.
P.M.NEWS learnt that he took ill yesterday and was taken to the University of Lagos Teaching Hospital, LUTH, and was doing fine before he suddenly died early this morning.
As at time of filing this report, the ever-lively institution was silent. Students, lecturers and other staff were seen in groups discussing the death of the VC.
The late Professor Shofoluwe was appointed the 10th Vice Chancellor of the University of Lagos on 31 January, 2010.
He was born on 15 April, 1950. He is survived by a wife and children.
.Before his appointment, Sofoluwe was the Deputy Vice Chancellor (Management Services).A  professor of Computer Science, Sofoluwe  graduated with a Second Class Upper Division in June 1973, from the University of Lagos.
During his undergraduate years, he received the German Scholarship Award for Academic Brilliance and also won the Dean's Prize in the 1971/72 session.
.Sofoluwe  won a Commonwealth scholarship to study at the Edinburgh University, Scotland and earned his Master's Degree in 1975 and Doctorate in 1981 from the same university.
The don started his teaching career as a Graduate Assistant at the University of Lagos in 1976 and rose steadily through the ranks to become a full Professor in October 1996.In Sofoluwe 's vision statement entitled "Sustaining UNILAG as a university of first choice," he said that he wanted to ensure that UNILAG was ranked among the first 100 universities in the world by the mid term of his tenure.
Professor Is-haq Oloyede, Chairman, Committee of Vice Chancellors of Nigerian Universities (CVC), has mourned the death of one of its members,
"The Committee of Vice Chancellors is deeply hurt by his sudden death'', he said.
Oloyede, Vice Chancellor of the University of Ilorin, said the committee would miss Sofoluwe's contributions to the growth of academic development. "It is very painful that he left us at this crucial time that we are all building a virile and stable academic environment for the advancement of education in our country,'' he said.The chairman said the news of the death of Sofoluwe came to the CVC as "shocking and unbelievable''.
By Bayo Adetu

Load more