A Kano High Court in Kano State, Northcentral Nigeria, on Tuesday sentenced to death by hanging Bello Garuba who on 13 September, 2010 killed five of his family members.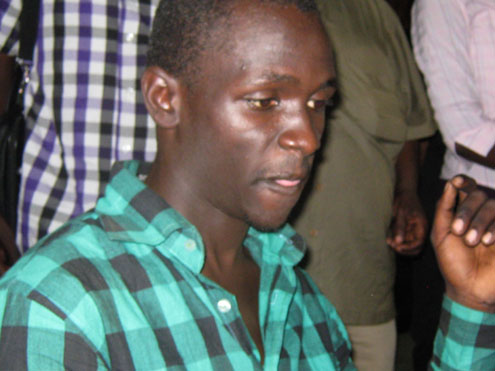 The presiding judge, Justice Haliru Abdullahi in a one and a half hour judgement said Bello Garuba deserves to face the hangman's noose citing Section 221(b) of the Penal Code.
He said Garuba deserves five death sentences, he should be hanged five times but the sentence can only run concurrently.
In the early hours of 13 September, 2010, at MA173, Zoo Road, Housing Estate, the convict was arrested by security agents for killing his father, mother, two of his sisters and a younger brother.
The father of the convict who was a deputy director in the State Security Service, SSS, was killed during the incident.
Garuba, upon interrogation by security agents was quoted as saying "I killed them" because he believed that the family can no longer cope with the harsh economic situation.
After judgement, counsel to the convict, Saidu Mohammed said he will study the judgement, adding: "We do have grounds to appeal."
—Maduabuchi Nmeribeh/Kano

Load more