Natasha Jonas' journey towards Olympic qualification takes her into a clash with a boxer who ruined the second seed's hopes.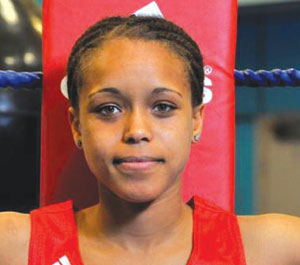 The 27-year-old has cruised into the last 16 of the Women's World Amateur Championships in China and must finish as one of the three top Europeans to book a place at London 2012.
Having seen off Wales' Becky Price and then Sandra Brugger from Switzerland with minimal fuss, the lightweight faces her sternest test of the tournament so far when taking on India's Sarita Devi who eliminated Turkey's Gulsum Tatar.
On her 23-11 win over Brugger, Jonas said: "It was good. It's always nice to get out and just do the best you can.
"It's everything I've been working for since 2009 so basically I've just got to keep going.
"I've only reached the last 16 so there's a lot more stages I've got to go, but obviously it's the carrot dangling in front of me that I'm aiming for. It's nice to sometimes think ahead but I have to keep focused on now."
Jonas moved into an early 6-2 lead against Brugger, scoring with a couple of straights though the Swiss fighter grabbed a point at the end of the round.
The second saw the Rotunda southpaw extend the lead further with a series of clean hits and a couple of heavy blows in the third left her Bragger lagging behind going into the last and Jonas finished a comfortable winner with a place in the last 16 secured.
In her last 64 bout, Jonas defeated Price 18-8 and eased into a 4-1 lead at the end of the first round before extending the advantage to 8-3 going into the third.
Price upped her work rate, but with Jonas adding an extra point, there was no way back with the city boxer winning 18-8.

Load more