Since her participation in the Idol West Africa competition in 2007, Jerrilyn Mulbah has continued to improve on her remarkable talent across the continent.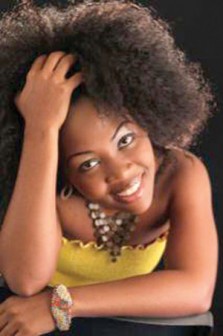 In a matter of months, the sultry singer will drop her first album. And with the release of her recent singles, Leka, Molejo and Mr. DJ, and the response by music lovers and heavy rotation on radio stations across Nigeria, Liberia and beyond, the singer has now set a pace for contenders to follow.
She has equally released the music video for the track, Leka. The song, Leka, which means Rock Me Baby is a pop-highlife track produced by Dipo Abdul of KISS Music.
On the Badex-directed video, Jerrilyn displays the typical African woman who has found love despite her parent's displeasure in her choice of man. The video was shot in the rural areas of Ogun state, Nigeria.
Since the release of her singles, Jerrilyn has taken part in a series of innovative projects including MTV Meets, the youth platform where young opinion formers meet with decision makers in the government and discuss various issues affecting the society.

Load more