Gay activists in Nigeria seem to have been emboldened by President Barack Obama's recent endorsement of homosexual relationships, P.M.NEWS can reveal.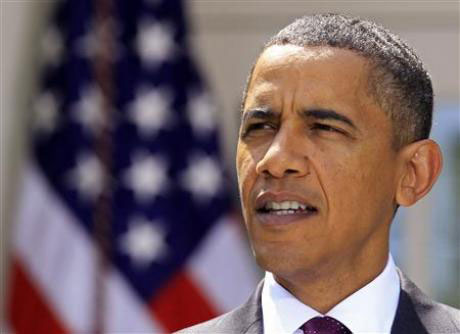 In a press statement sent to P.M.NEWS yesterday, gay activists called on the Nigerian Federal Government and National Assembly to revisit their anti-gay stance and legislation for a better society.
The National Assembly had on 29 November 2011 criminalised relationships between same sex couples, but gay activists remained silent until after President Obama endorsed such relationships on 9 May 2012.
The activists under the aegis of Narconon Nigeria argued that punishing gays or lesbians because of their sexual orientations is inhuman.
They disclosed that they held press conferences in Lagos, southwest Nigeria and Abuja, Nigeria's capital recently and resolved to speak up.
"Every citizen deserves the right and freedom of association and choices," Mr. Ibrahim Kunle who issued the statement on behalf of Narconon said.
"Nigeria has not in any way recorded a case of criminality attached to the activities of same sex in the society.
"Many critics based their argument against the practices of homosexual on the passion for religious extremism.
"To take it a little further, for something to be considered wrong in even the most primitive society, the onus of proving harm should be on the accuser.
"Since gays and lesbians do not cause harm to the society as a whole or other individuals within that society, there is no issue of right or wrong.
"In Nigeria today, same-sex sexual activities is illegal according to Chapter 21, Articles 214 and 217 of the Nigerian penal code and can be punished by imprisonment of up to 14 years throughout Nigeria.
"Narconon Nigeria describes this as inhuman and unfair justification to the persons involved in the same sex activities," Narconon said, adding that it is a non-governmental organization involved in the fight against drug abuse, human rights abuse and crime.
The activists called on the Nigerian government to leave gays and lesbians alone and focus on the fight against insecurity and poverty.
"Narconon Nigeria believes the government needs to pay more attention to insecurity (terrorism & kidnapping), economic instability, corruption, education, health, unemployment, drug trafficking and abuse, organised crime etc.
"The country has gradually fallen into the hands of criminal gangs, who as ubiquitous as they are, are mushrooming at alarming proportion, while the government seems not to be paying attention to the rapacious consequences they are wreaking and could wreak on the society at large. The government seems not to be interested in real reforms," Narconon said.
—Simon Ateba

Load more