Human rights lawyer, Femi Falana, has again called for an urgent resolution of the ongoing doctors' strike in Lagos, southwest Nigeria.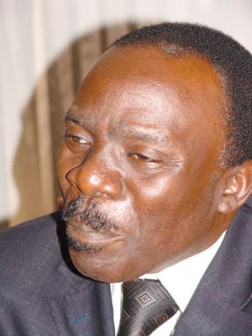 Falana made the call Monday as the crisis precipitated by the doctors' strike and their sack by the Lagos State government worsens.
According to him, "last week, I had cause to criticise the mass dismissal of doctors in the health sector in Lagos State and the threat to evict them from the official quarters allocated to them by the government.
"My position was informed by the fact that the trade dispute was pending at the National Industrial Court when the doctors were purportedly dismissed from the public service.
"In spite of my condemnation of the handling of the strike, I wish to commend the Lagos State Government for backing down on the ejection of the doctors from their official quarters.
"However, in view of the deleterious effect of the strike on the majority of Lagosians who patronise public medical centres which is going to be compounded by the sympathy strike declared by the Nigerian Medical Association, the Lagos State Government should review its position and recall the dismissed doctors without any further delay."
Falana argued that once that is done the striking doctors should suspend the strike forthwith and allow the court to resolve the trade dispute.
"The Lagos State Government should not be made to believe that the newly qualified doctors being engaged as 'casual workers' are going to replace consultants and professors of medicine who have been in the service for over 20 or 30 years.
"In taking a decision that will terminate the agony of the masses the government should ignore the misleading advice of some senior doctors who are now demonising the striking doctors when it is common knowledge that they engaged in incessant strikes in the 1970s and 1980s. Although the late Dr Beko Ransome-Kuti and other leaders were detained by the neo-tarzanist Buhari/Idiagbon junta when the Nigerian Medical Association went on strike, there was no mass dismissal of doctors," he said.