The Lagos State chapter of the Action Congress of Nigeria, ACN, has lambasted the PDP and the Jonathan administration for its desperate efforts to twist the statement made recently by General Muhammadu Buhari, warning against the consequences of rigging the 2015 general elections.
The party says by its agitated response which seeks to malign and impugn Buhari for that timely warning, the PDP is betraying the fact that it is planning a horrendous rigging of the 2015 election as that is the only way through which the PDP can retain power after a complete destruction of the country in 13 years of better forgotten rule.
In a release in Lagos , signed by the Lagos State Publicity Secretary of the ACN, Joe Igbokwe, the party says it aligns itself totally with the views expressed by Buhari that Nigeria risks very dire consequences should the PDP think that it will continue perpetrating electoral fraud and be allowed to benefit from it in 2015.
It therefore warns the PDP to take Buhari's warning seriously and stop its present effort of blackmailing Buhari with problems whose roots are traced to PDP buccaneers' tendency with state power.
"When we try to ruminate what is happening in Edo State presently, where the PDP is trying to concoct sham registration exercises en route the state governorship election, we have good cause to believe with Buhari that the PDP, with its amoral lust for power, risks setting the country on fire in 2015 should it continue its nefarious acts of rigging every election and manipulating the judiciary to get away with such criminal acts.
"We know that ordinarily, the PDP would not have reacted in the worrying manner it did if it was not planning to rig the forthcoming general elections as it has done previous elections but we warn them that such planned rigging will spell doom for them."
ACN said PDP's thinly disguised effort to talk down on any person that warns against rigging has given them away as a remorseless and shameless pack of electoral riggers who have masterminded the complete ruination of Nigeria through election rigging and treasury cleansing.
"From the worried reaction of the PDP to Buhari's statement, it should be gleaned that another audacious electoral heist is in the offing and it behoves all Nigerians of goodwill to unite and collectively rebuff PDP's effort to blackmail Buhari and quell the concern of Nigerians over the continued defacement of the country's electoral process through rigging by the PDP. We see through the unsecured attitude of the PDP to Buhari's warning and notice a veiled commitment of the PDP to continued rigging of the country's election. We will resist this and will encourage our supporters to resist further plans to rig elections in Nigeria in 2015.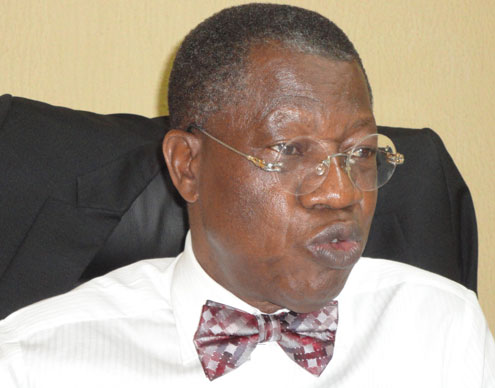 "Lagos ACN is adding its voice to those of concerned Nigerians who are suffering the collective burden of successive PDP administrations that stole their way to power and employs that to loot the country dry that it is either we have free, fair and credible election in 2015 or there will be chaos across the country. We want to state that time has come for a country in the kind of miasma Nigeria is enmeshed in presently to seek ways of walking out of the problem and we believe that PDP's shameless defence of election rigging is a sure way of deepening the unending rot Nigeria has been sunk in for the past thirteen years. We believe that a free and fair election where Nigerians elect competent leaders that will steer us out of the PDP created doldrums is the starting point to that national recovery," ACN said.
According to ACN, "we are forced to ask: is there anything the PDP and its government are planning with the 2015 general election that other Nigerians don't know such that they were resorting to cheap and infantile blackmail, insidious name calling and muck raking with a clear and harmless warning against election rigging? Is the PDP irreverently committed to election rigging that it betrays its discomfiture at any statement made against election rigging?
"With the reckless way and manner the PDP and the federal government reacted to Buhari's statement, it is almost certain that while Nigerians are hoping to leverage on the 2015 general elections to effect positive changes in their sordid conditions at present, the PDP, true to its character, is planning to steal power in 2015. We warn that such would be firmly and stoutly resisted by agitated Nigerians who have been completely dehumanised in thirteen years of traumatic PDP rule.
"With its sordid record of shameless election rigging, brigandage, serial plundering of the country, impunity, judicial manipulation, breeding and sustaining insecurity, worst ever unemployment, total infrastructural breakdown, among other negative hallmarks of its feel on power, it is understandable why PDP feels that only continued stealing of power through fraudulent elections will sustain it in power.
"But PDP needs to know that Nigerians are tired and fed up with its nuisance value and will do everything to prevent another electoral heist in 2015. We warn that the PDP is playing with fire on their present scheme to steal the Edo election, after losing the battle against a competent and well performing governor. We also extend the warning to INEC that they will not escape the anger of the people should they continue to pander to the inordinate desire of the PDP for more power when it is obvious that Nigerians are fed up with the PDP."