The Olympic flame is not sacred, but there is alchemy at work on its journey around England this week.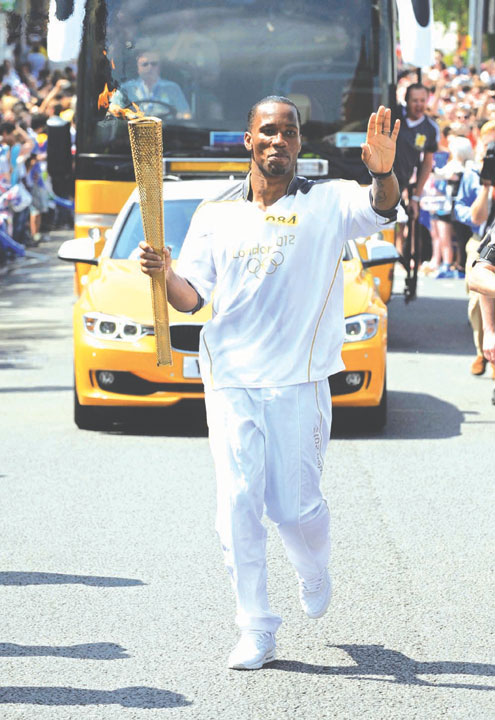 Cynicism is being turned into excitement, the endless winter has given way to summer, and on Wednesday it even brought Didier Drogba to a leisure centre in Wiltshire.
Chelsea's Champions League winner was one of the star turns on day five of a relay that is starting to resemble a phenomenon. The day began with a misty handover on Clifton Suspension Bridge, included a brief wrong turn outside Bristol, the unlikely appearance of Drogba in Swindon and, after a meander through the cream of the Cotswolds, ended with Zara Phillips, the Queen's granddaugher, carrying the flame on home turf at Cheltenham racecourse.
In her front garden Audrey Wannell draped the flags of Wiltshire, Royal Wootton Bassett and England beneath the bunting and poured champagne for her neighbours.
"We are having strawberries and champagne because we are very excited about the Olympics," she said. "We didn't get any tickets, but we thought we would have our own party today."