Former Flying Eagles' Coach, Tunde Disu, in this interview with TUNDE OYEDELE, recalls how the late Rashidi Yekini rose to stardom in the Super Eagles, and bares his mind on other sundry issues affecting the game in Nigeria.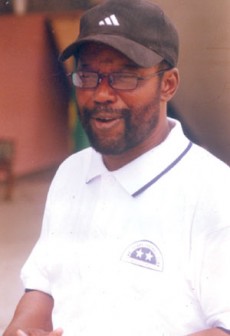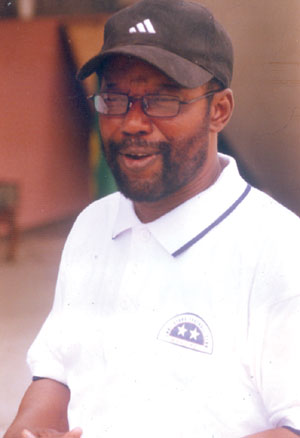 The nation is still sulking over Yekini's death, what do you know about the late goal hero?
The Yekini I knew was a player that had different technical characteristics. When I first met him, I met him as a striker and at that time, it was the era of Adegboye Onigbinde, when he brought him to the national team and I was in the national team too. Before Onigbinde took over, I was the one handling the national team. The story was very interesting, as the football federation brought in Onigbinde to join us at the NYSC camp, where I was a caretaker coach for about six hectic months. He (Onigbinde) brought Yekini to along with some other players. Immediatley I saw him, his physique stood him out. I looked at him and conclude in my mind that he must be a striker, the player who had a promising future. I even likened him to the late Teslim Balogun of blessed memory. At times, I used to look at some athletes as players, who are not ready to give their best to the country, but Yekini's case was different because he was willing to give his best and that attitude earned him a legend status.
He was the player who came in to the Eagles at the time when the Nigeria Football Association, NFA, was looking for the best players who would take Nigeria to greater heights in international football. So, when Yekini came in Onigbinde assessed him with the conclusion that he had the quality of a supporting striker. Though, I have heard a lot about him in the media but I was looking forward to seeing him play to confirm his qualities.
When he started playing for Nigeria, at what point did he impress you?
He started playing himself into the minds of everybody immediately. Honestly, we were looking at him as a young man initially because of his innocent look and we were wrong at the end of the day. His height alone was very daring. He was huge and I was asking myself, what kind of a striker was he? Then I started thinking about when the country had such a huge player? I also noticed that he had the height to jump to contest for aerial balls, he also had strong legs to shoot and controlled the ball perfectly. He had all the qualities to dribble defenders for about five metres before the ball can get to the next person because he has that stamina. So, I kept looking at him and occasionally when I came to the camp I got close to him because he was very simple and focused. I had so much interest in him and I knew he was going to be a future star, ofcourse, he achieved that feat and all of us knew what he did for this country. Even when I was the Technical Director of the NFA in 1993-94, I still had interest in Yekini. He was among the players that won the Nations Cup for Nigeria at the Tunisia '94 tournament. I can recollect how Finidi George shone like million stars on the right flank, while Emmanuel Amunike was a shinning delight on the left flank. They all worked to complement eachother before we went for the World Cup at USA '94 World Cup.
Many believed that Yekini only knew how to play and score goals during matches, that there was nothing special about his attitude outside the field?
That's not true. It was so amazing watching him play on the field. Apart from that, I used to pay him visits. Yekini knew how to entertain his guests because he liked cracking jokes. He was nice and he was a person that can make someone happy when one is sad. But you would never see what's different about him because he was somebody that would open his heart to you. One funny thing about his character was that he often walked into an empty net to say 'Give me the ball, I want to score..' He once told me that the one thing he always thought in his mind was always goal scoring.
So, each time we sat down after training in camp, when the team started conversation, or before someone said anything, Yekini would jump into the forefront and start talking about goal, saying, 'Did you see that goal.' It was then I kept wondering what kind of a person he was and I asked myself, this player who thought about goal scoring everytime must have something special to offer our country. Yekini was always focused in every match he wanted to play because he would be thinking about the goals he would score.
I called him the star of his generation and said he looked like Teslim Balogun of our time when I was playing. He was the player who stepped into the shoes of Teslim Thunder Balogun.
From history, players like the late Thunder Balogun that you just mentioned come probably in a century, you think we have had such a player in the past years?
Ofcourse, Yekini was one of such player. But before him, the next player that came after Thunder Balogun was Segun Odegbami, who also had those daring qualities. After Odegbami, another player that came close to that level in my mind was Dominic Iorfa, the current Lobi Stars boss. He had the same structure with Odegbami.
We have had others like Onyedika who played for Rangers, who came and were very popular in their time. But Yekini came and was the delight of any good coach. He was good in training. Back to the 1994 World Cup in America, the whole world was happy we had Yekini in our team. When Yekini played, he would want you to feel that he was around. He always behaved like a baby and wanted you to play around with him and he was somebody that understood social languages. He spoke French and Arabic fluently, and was like an all rounder. He was also very spiritual because he never missed prayers in the mosque.
That goal against Bulgaria made him popular, and during the mundial, I could recollect one issue that came up before that competition. He had an injury during one of the qualifiers for the Nations Cup. He had to go to Portugal to treat himself. While in Portugal, he always wrote letters to tell us that Nigeria would have to pay the bills he incurred by treating himself. And, luckily enough, we had a good Secretary General of NFA in Alhaji Sani Toro then. So, we gave him our consent that there was no problem with that. When he came back, he brought the bill of $19,500, about N23million to our former office at the Ogunlana Drive in Surulere. He dropped the bill and left for his home in Ibadan. He was very honest and did not have problem or suspected anybody. Then, Toro called me to arrange how the money would get to him. I had to drive to Ibadan to meet him in his house. On getting there, I could not find him and someone told me that he was around somewhere where he had some friends. When I finally saw him, I told him that his money was with me and he saw the reason and need to play for us again. He was so excited to get the money back.
Sadly, on my way back to Lagos, my car broke down which forced me to pass the night in Ibadan. I did not call him but Yekini later heard about it and was so worried when I told him about it the following day. He even asked if he could offset the bill I incurred for sleeping in Ibadan, and I told him not to worry. That was how close he was to many people.
When I returned to Lagos, I informed Alhaji Toro that Yekini was excited when he received his money and the secretary was happy too. He said Yekini would be welcome anytime he wanted to play for us again. Then the issue came in another dimension, and to my surprise, Yekini informed me later that he won't play football again that he wanted to retire. I asked myself what was happening.
Remember, that we didn't go to the Cup of Nations in 1996 in South Africa, and he was part of the players that were ready to consolidate on what Nigeria achieved at Tunisia two years before then. I was in France when I came back I heard that Yekini was not playing with the team and that he was not going to play in the national team again. In 1998, he started losing more interest and the playing skills. Most of the players we produced in 1994 and 1996 are now coaches, he would have been one of them if he chose to be a trainer too.
But we heard that most of the players ganged up against him?
In 1998, when I arrived in France for the World Cup, I saw a lot happening in camp. I got there a bit late for the last match. That was because I was not given my travelling papers in good time. I had to stay back to watch the final and I saw France beat Brazil 4-1. So when we came back to Nigeria, I began to hear the rumour about Yekini, that his teammates ganged up against him in France. I don't know what happened really. What I know is that we don't have another player that can replace him for now. Till today, we have not got someone that can play like Yekini. I can recall when we picked Obinna Nsofor, Obafemi Martins and Yakubu Aiyegbeni, what we were looking for were the skills of Yekini, but these players are just trying, they are not there yet.
I heard some people saying it sometime ago that Nsofor should be made our top striker, ofcourse, we need a permanent striker.
What about his sickness?
Well, I could not say anything because I had no chance to visit him and you know he was a quiet man and at that time, I expected people living in Ibadan to rally round and help him. I thought that people in the government should have been there for him because my thinking was that he might have had problem of funds and you know the life of a footballer is not predictable. An injury can knock a player off completely. A player is good when he is playing but when he has an injury, he should be taken care of.
However, His death came too sudden and he could have lived longer. As players when we have good results, people go to town to celebrate, drink and everybody will be happy because Nigeria has done well. We need to be taken care of as well.
Many of our colleagues have been sick, some were lucky to be taken to the hospital, while many don't. That's why I must commend the governor of Lagos State, Babatunde Raji Fashola, who has come to the aid of our past heroes like Peter Fregene and a few others like former U-23 Eagles Coach to Altalta '96 World Cup, Willy Bazuaye who were down with partial stroke. The governor also assisted me once. I have been given a big role to play for the state. Other governors should emulate governor Fashola in what he is doing for former players.
How would you describe Coach Stephen Keshi's rebuilding process?
Keshi has started well for going into the league to search for players. He went to the grassroots. I like him because you must believe in your team and in two years, you can beat your chest and say you can perform like Taribo West in the defence. Keshi was a player that played with both legs, back to front, side to side. It takes a proper research to get good players, and I know Keshi is doing that already.