Former India hockey captain and India`s chef-de-mission for London Olympics Ajitpal Singh feels that it won`t be possible for the current team to win any medal at the quadrennial extravaganza.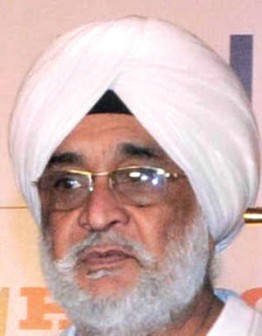 India have qualified for the London Olympics in February after a gap of eight years and the former players said a top-six finish will be a good performance for the current team.
"I don`t hope of any medal. We have not reached that level. The only logical expectation is a top-six finish. If they win a medal nothing like it but I think a top-six place will be a good performance for India," World Cup winning captain Ajit Pal told mediapersons on the sidelines of a book launch.
Former Olympic gold medallist Zaffar Iqbal is also of the opinion that a medal is a distant dream.
"Vying for a podium finish is a different matter all together. We are not anywhere near that level, so we have to be realistic in our expectations. Top-six finish will be a good enough performance," he said.
The blue turf, which will be used for the first time at the London Olympics in July, has been in the news of late with some teams, including India, struggling to cope with it but former Olympian and current national selector Col Balbir Singh feels it will be an advantage for India.
"I think the blue turf will suit India. It is bouncy and we are good in stopping the ball and also since it is slow it will help as our defence is a little weak," said Balbir.
Another legend Aslam Sher Khan, said the rules of the International Hockey Federation are biased towards the european countries and it has affected our performance.
Drawing a comparision with football, Sher Khan said: "FIFA also tried to introduce artificial turf in football but other countries objected, so similarly if the sub-continent nations have to do well in hockey, India and Pakistan need to unite and insist on having at least one tournament on natural grass."