President of Nigeria Weightlifting Federation, NWF, Chimdi Ejiogu, has expressed gratitude to the National Sports Commission, NSC, for their support for Nigerian weightlifters in camp for the 2012 London Olympics.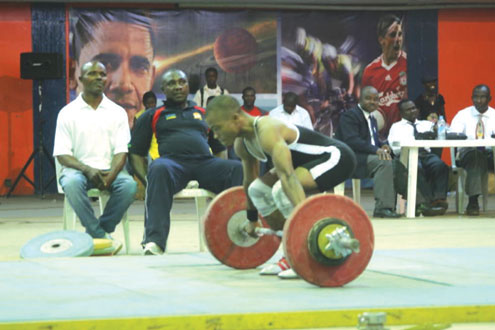 Ejiogu, while reacting to the impact of the body charged with ensuring smooth running of sports in the country, this morning on Brila fm, said: "I must commend the support we've been getting from the NSC since we started preparation for the Games. They have not fallen short of their expected responsibility, so far, to ensure that our lifters are adequately prepared for the challenges ahead of them.
The weightlifting boss further stated that all qualified lifters in camp are well motivated and battle ready to give their best for the country in London, adding that there are programmes in place to ensure they remain in top shape for the Games.
He, however, refused to state the number of medals the weightlifters would win, but he was convinced that they would win a medal.
"We will win at least one gold medal, which to me is better than 200 silver medals,'' Ejiogu said.
—Bamidele Olowosagba