3SC caretaker coach, Akeem Busari is confident his team can take advantage of Ocean Boys playing their home matches in Benin to score a priceless win on the road when both sides meet in the premier league this weekend.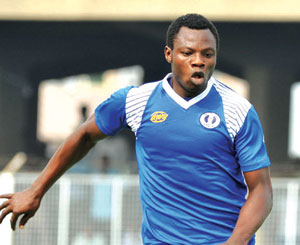 Busari, who is making an impact since taking over from Festus Allen in a joint capacity with Tunde Odubola, told SuperSport.com that Benin was more like a neutral venue and that they would be going for the maximum points against their dispirited opponents.
"We're going into this match fully conscious that Ocean Boys are far away from their real home ground so it's like playing in nobody's land," he said.
"We have been climbing our way up the table gradually, and a win will take us to 42 points, which is within reach of the title contenders.
"This is enough motivation for us to put in our best effort to win this game and get those crucial away points that could turn your campaign around."
Ocean Boys have been in the relegation zone virtually all season, and have been plagued by financial problems that led to a mass exodus of players, but Busari said he will not underrate them.
"They are a still a premiership side and on their good day, may be capable of inflicting defeat on any team," he said.
"We have prepared for this match as if we are to play Enyimba, and that's how we will play on the pitch.
"They lost their last game in Benin to Lobi Stars and would come all out for victory against us so we have to be ready for all that.
"We're relieved that we have moved clear from the relegation area, but we will not relent in our efforts to go as further up the log as possible."
3SC are 11th on the standings with 39 points, but only three points behind third place Dolphins.