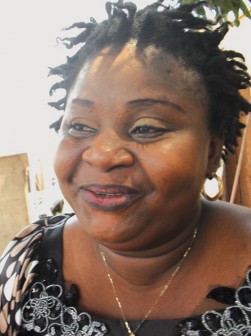 Female lewd music sensation, Janet Iyun otherwise known as St. Janet, recently thrilled guests and patrons at the re-launch of De Senate Club auditorium, Abidap International Hotel premises, Mosan-Ipaja, Lagos.
The re-launch followed the multi million naira renovation of the club house to create a befitting avenue for members and guests, as well as to consolidate on the social standard of the club founded in 1998.
According to the president of Abidap International Hotel, Otunba Tony Adenubi, membership form of the club is available to responsible members of the public from all walks of life.