Senator Babafemi Ojudu has identified corruption as the cause of Nigeria's problems.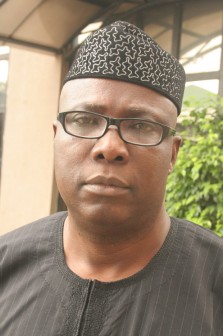 He stated this while reacting to the crash of the DANA Airline plane in which 153 passengers and 10 crew members perished on Sunday in Lagos.
According to him, "it has got to a point that if drastic measures are not taken to bury the chronic corruption that is speedily eating up the essence of every facet of Nigerians' life, we may all be consumed by corruption sooner than we expect."
He added that most of those who are supposed to be regulators in the various sectors of the economy have neglected their primary duties and do not care because their palms have been greased with cheap money.
Ojudu said there was no other way around it unless something drastic is done to rid Nigeria of corruption, which he said is at the root of the country's hydra-headed problems.
He maintained that President Goodluck Jonathan as the principal must lead the way and demonstrate his zero tolerance for corruption by making a scapegoat of someone in his administration.
Ojudu said the president did not have to wait until the person is convicted before relieving him of his duties to serve as a deterrent to others that if their name is linked with corruption, there would be repercussions.
The lawmaker said a situation where persons who have been linked with scams are allowed to stay in office does not bode well for the anti-graft war.
This, according to the lawmaker representing Ekiti Central, no meaningful action has been taken by appropriate authorities to check corruption in the country, rather leaders have been going round in circles without being able to put their foot down, thus resulting in needless loss of lives, including children who could later make the country proud.
Ojudu asked those occupying public offices to search their conscience deeply and decide if they are truly concerned about quality service delivery to Nigerians or how to line their pockets with money, not knowing that someday those public services they have for so long neglected could spell doom for them.
He rued the epileptic performance of GSM operators in the country and the seeming unending poor servi delivery by PHCN, two areas he said the appropriate regulatory bodies had clearly failed to effectively address.
Ojudu emphasised that those who ignored their regulatory role may end up paying heavily for it when they or their families become victims of their crimes in future.
Senator Ojudu said that in December 2011 alone, 472 persons lost their lives in road accidents across the country.
He condemned a situation where government jokes and dilly-dallies about projects that should have been long completed. One of such is the expansion and reconstruction of the Ibadan/Lagos Expressway concessioned to Bi-Courtney Highway Services Limited, which up till now had not been undertaken and nobody in government has deemed it fit to revoke the agreement while Nigerians continue to perish almost everyday on the same road.
Senator Ojudu also stressed the need for President Jonathan to exercise the will to put round pegs in round holes and not shy away from demanding nothing short of sterling performance success from his aides.
Ojudu had in a lecture at the Southwest Zonal office of Radio Nigeria, Ibadan last month warned that corruption might soon consume everybody in Nigeria if urgent steps were not taken to curb it.
The senator, who spoke on how to rekindle patriotism in the public service, noted that nothing survives corruption and that wherever corruption reigns freely, no progress can be made until it is stamped out.