Afro beat King and three times Grammy award nominee, Femi Anikulapo-Kuti, will be 50 on 16 June. He spoke with P.M.Entertainment about life at 50, his troubled marriage and other issues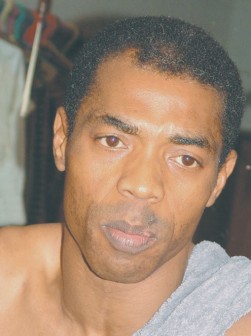 Femi, you will be 50 on 16 June. How do you feel turning 50?
Mixed emotions; sometimes Iím happy and sometimes Iím sad because of the state of our nation.
What is the point of turning 50 when there are so many problems in our lives? The plane crash, bad roads, even electricity. We canít afford good education for our children, so in that respect, Iím not too happy. But on the other hand, people are making me happy for turning 50, maybe we are all supposed to die young in Africa, and so people are happy for me.
Are you throwing an elaborate party for the 50th birthday?
I believe my sister is trying to organise something like that. Left to me, I donít think I will do anything.
Why is it that you donít really like celebrating?
What is there to celebrate? The cost of living today, is it worth celebrating? The way I do my own things, I have to consider the cost of living. I have a big family to think about. So, when I spend my money, I have to think of school fees. I donít want to throw a big party and then go begging tomorrow.
Does that mean you are not rich?
Iím not poor.
At 50, what have you gained and lost?
I have lost my younger sister. I have gained six children. I have a lovely family and my elder sister. You canít buy all these with money. You canít buy true love with money. I still have my band and we can still tour and Iím still doing good music; first Nigerian to win KORA Award, first Nigerian to win World Music, nominated three times for the Grammy. That is an achievement in Nigeria. I have never compromised my decision not to move out of Nigeria, even when people have tried to encourage me to move to America or Europe for better living.
Any regret?
Just the loss of my sister. Iím not taught to cry about regrets because I have been taught how to live. When you make a mistake, you have to carry on. If you canít carry on, you will die there. So I am someone that even when there are obstacles in my life, I have to look for ways to carry on.
What have been the obstacles?
Maybe, losing some of my musicians in the past. At the time they left, I thought it was a big deal but now my band is better than when they were around.
Did music cause you any major problem?
Not just my music, my ideals in life. Wonder Wonder was very problematic because people started saying Iím blasphemous. Bang Bang Bang was banned because people felt it was too sexual. But those are people in authority. I still have a very strong fan base, even in Nigeria. Though I donít get much airplay, I still command a very strong fan base. I will not say poor people because I donít like using that word (because we are not poor), it is factors that made us poor. I will say the majority of people still love my music and believe in what Iím doing. When the Shrine was moved, everybody said itís too far away and that nobody will come. But 12 years after, the Shrine is still doing very well. So I have got a lot to be thankful for.
Will you say losing the old Shrine to the Binitie family was a blessing in disguise?
You see, when we lost the old Shrine, everybody was so sad, but now we have a place we can call our own. It is even three times bigger than the old Shrine. That place could only take 500 people, but this place can take about 5,000 people. How can we complain? Agidingbi that people thought was far because the whole place was covered by bush then now seems to be the centre of Ikeja. It is an industrial area now because companies are coming up every day here. Though we tried everything to keep the old Shrine, the Binities just refused for reasons best known to them.
One would have expected you to move to areas like Lekki or V.I.?
I donít need to move to V.I. to live with the super-rich. There are rich people in Ikeja. If that is what some people do, I donít need to do that. Besides, I donít socialise.

Why?
I just like to keep to myself.

Is that why you chose the kind of events you attend? People rarely see you at events?
Well, I vowed 10 years ago to just practise and work hard, and be with my family.
So, how do you spend your money, since you donít socialise?
School fees and taking care of my family. I have done a couple of charity works that I donít boast about. There is a place I used to go along Benin Expressway. Anytime I come back from travelling, I send them 10 bags of garri, rice and beans. I also send them palm kernel oil, vegetable oil and other things.
Why did you choose charity?
It is because I had the money then because as you can see, in Europe, there is a lot of crisis, so for me to make the kind of money I used to make, it is very difficult. I had money then and it came to my mind to help people. I also adopted four children because they were friends to my son. I have trained them to secondary school level remaining the university now. They were going to Cayley College, which was more than N100,000 per term. So, how can I be socialising when I have these responsibilities?
Are you satisfied with the level of Afro beat music for now?
Afro beat is beyond Nigeria. There are over 20 Afro beat bands in New York alone. There are Afro beat bands in San Francisco, France, Sweden, Australia and Japan. So, if Nigerians donít play Afro beat, it is still a major force globally. You donít even have to play Afro beat to be inspired by it. A lot of Hip hop people are inspired by Afro beat. The producers and founders of Hip hop are followers of Afro beat.
Will you say your music is too complex for people to emulate?
May be the generation to come will do that. People didnít copy Fela overnight. It even took Europe and America time to start following Afro beat.
Fela used to say music is spiritual?
Yes, music is spiritual. It is a gift from supernatural force. Unlike other professions, you canít touch music, music touches you.
You have not had an album in recent times, are you preparing for one now?
I have been releasing an album every two years.
Are you working on a new one now?
Yes, Iím working and should release another one before the end of this year.
You were once married but divorced. Now you have six kids from different women. What inspired that?
When my marriage broke up, I had the freedom to do what I felt like doing. Before we got married, my wife knew that I like women. We had discussed that before our marriage. I told her that I will not change my character because of marriage.
Do you still intend to have a wife at home?
I donít intend to have a wife at home. My girlfriends come here. I donít need to have a wife.
Any plan to have more kids?
No more, six are enough.