Popular stand up comedian and organiser of Laugh Goes on comedy and musical concert and top pidgin English radio presenter, çalias Ogusbaba, is out with a bang and this time, it is the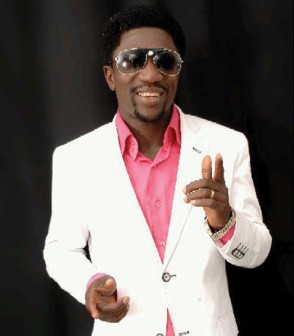 unveiling and launch of his new comedy audio CD and a DVD.
The humour merchant said the DVD is a collection of his works and performances in the entertainment industry which will be a delight to his fans across the country, while the audio CD is his latest effort to bring joy to individuals and families. In a chat with P.M.Entertainment, he said: ìI have painstakingly put the works together to express my undying love and appreciation to all those who has spent money and time to watch me do my thing on different stages in the country and I put the work together for the benefit of those my fans that werenít able to attend any of my shows, so they can sit in their living rooms and watch me perform on their screen.î
The DVD and the audio CD tagged Ogusbaba will be officially launched on the 29, June 2012 at the Beniza Hotel, Asaba, Delta State.
Ogusbaba whose parents hail from Oleh in Isoko South Local Government Area of Delta State, was born and bred in Warri. He did his primary and secondary school education in Warri before going to Enugu State University of Science and Technology to study Mass Communication. The comedian came to limelight when he was with Cosmo fm in Enugu as a presenter, where he anchored the popular programme, Eheen.
Ogusbaba has been in the comedy business for about 11 years and has been able to thrill fans at major shows like Made in Warri, which was organised by Richard Mofe Damijo and has featured in several corporate events all over the country.