Some lawmakers have started mounting pressure on the Honourable Aminu Tambuwal leadership of the House of Representatives to take concrete action on the brewing $620,000 bribery scandal involving Farouk Lawan and Femi Otedola, Chairman, Zenon Petroleum and Gas Limited.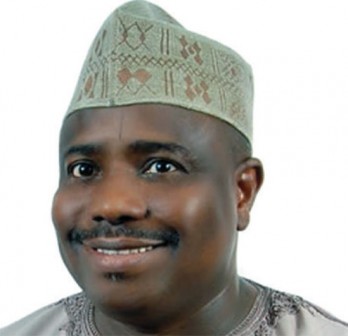 This is even as P.M.NEWS findings revealed that many lawmakers have distanced themselves from Farouk who is regarded as one of the power brokers in the House as a result of the corruption allegation.
P.M.NEWS learnt that some members of the House are putting pressure of the leadership to take quick action that will restore the already battered integrity of the lower chamber in the perception of the general public.
It was however learnt that no action may be taken against the fiery, pint sized lawmaker until the House resumed from its one week break next week.
Mohammed Zakare, the spokesperson for the House had indicated over the weekend that the lower chamber will not shield any of its members from prosecution if proven to have been involved in any form of corruption.
Farouk, who was Chairman of the House of Representatives committee on probe of subsidy payments had yesterday released some documents to the media to indicate that he indeed collected $620,000 from the oil magnate, contrary to his earlier assertion in a press statement that he did not collect any money from him.
The lawmaker confirmed that he received the $620,000 as part of $3m deal that would ensure that Zenon Oil was not implicated in the fuel subsidy probe report.
Farouk claimed that he collected the money as evidence of attempts to bribe his committee during its work.
Some of the documents he placed in the public domain yesterday indicated that he reported the attempt to bribe him to the police.  The police have not authenticated officially the documents or confirmed Farouk's claims.
—Oluokun Ayorinde/ Abuja