Still basking in the euphoria of the medal haul at the maiden edition of the Nollywood Movies Awards 2012, Nigerian filmmaker Mahmoud Ali Balogun's Tango With Me, a romantic drama movie, after  winning six medals in Lagos has clinched an international distribution deal.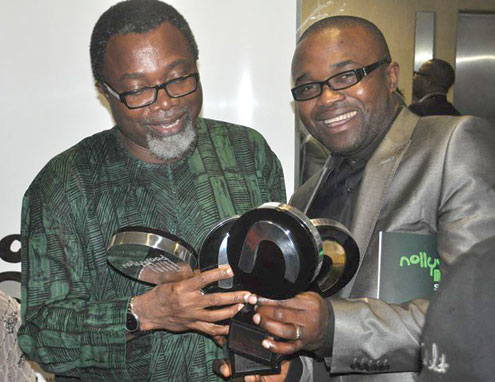 Showbiz Trends learnt that Talking Drum Entertainment, a United Kingdom-based distribution company specialising in black films have set an August 2012 release date for the multiple award winning romantic drama. The film will open across all the major UK and Ireland cinema chains in the first phase before proceeding on to other European countries.
Tango With Me which was the highest grossing film in Nigeria in 2011, stars Genevieve Nnaji and Joseph Benjamin as a couple facing a complex concoction of moral issues as they battle with trials and tribulations within their young marriage.
Ali-Balogun who produced and directed the film under his Brickwall Communications production company said: "This is a positive development for African films in general and Nollywood in particular because a wider audience will experience our films and returns on film investments will improve greatly for the benefit of all stakeholders in our bid to take the industry to greater heights".
By Funsho Arogundade