Vice-Chancellor of the University of Ilorin, Professor Is-haq Oloyede, has enjoined industrial unions to seek better means of getting redress without resorting to strikes that often end up doing more harm than good especially to the ordinary man on the street.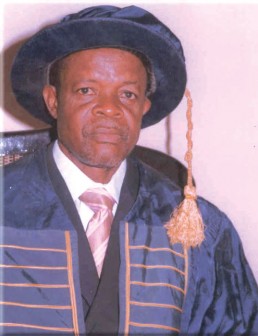 The Vice-Chancellor made this call when the National Executive Committee of the Senior Staff Association of Nigerian Universities (SSANU) paid him a courtesy visit recently.
The Vice-Chancellor called on the union to be different and seek alternative dispute resolution means. He said the union can do a lot in ensuring stability of the educational system and tasked them to do much more.
He commended the union for being soft but technical, saying; ìA time is coming, if it has not come already, when strikes will no longer work because when we go on strike we create more problem.î
Stressing that it is possible to get what we want without losing what we value, Prof. Oloyede thanked SSANUís national body for considering the University of Ilorin worthy of hosting the maiden edition of SSANU Annual Merit Award. He said he has great respect for SSANU and that he believed the union is well positioned to bring about the desired change in the country.
The Registrar, Mrs. Olufolake O. Oyeyemi, welcomed the members of SSANU and stated that the university would want the union to continue to consider the university to host its future programmes.
In his remarks, the SSANU national president, Mr. S. C. Ugwoke, said the union was happy to be hosted by the University of Ilorin, adding that the university is one of the few first class universities in the country. He thanked the Vice-Chancellor for his hospitality.