Simon Ateba
Fourteen days after Dana flight 992 crashed in Lagos, southwest Nigeria, killing more than 150 people,hundreds of Lagosians gathered today to remember those who died in Nigeria's worst air disaster in almost two decades.
Investigations are still ongoing but star actress, Kate Henshaw, who was at the event, said the Dana plane crashed due to negligence and greed from the authorities and airline officials.
The Accident Investigation Bureau, the Airline Operators of Nigeria and aviation experts have warned that it would be too premature to speculate over the cause of the crash or apportion blames to anyone while investigation is ongoing.
The Nigerian Civil Aviation Authority has also rejected claims by non-experts that it was negligent.
The event, organised by SEEDS,a group of 15 young men and women who met on Facebook, held at the Muri Okunola Park in Victoria Island, Lagos.
Families of the victims, friends, Dana Air staff and members of Trinity House Church among others shed tears as the names of the victims were read and their photographs displayed on giant screens.
About 153 candles, the number of passengers onboard the ill-fated plane, were lit and a minute of silence was observed at 3.42 pm, the time, the plane was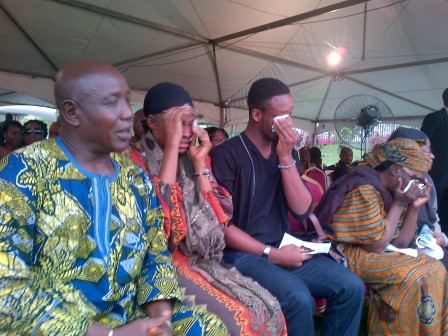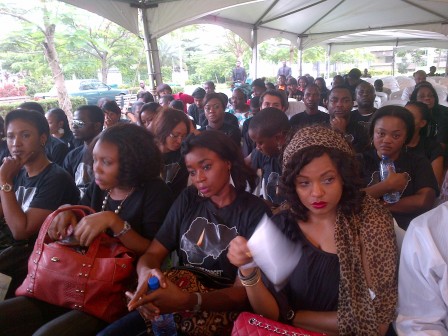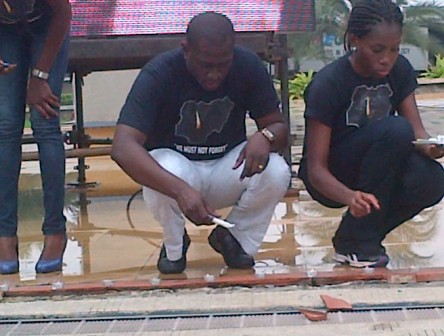 believed to have crashed.
Christian and Muslim prayers were said with Pastor Ituah Ighodalo of Trinity House Church comforting the relatives.
"They have gone to be with the Lord," Ighodalo said.

Load more