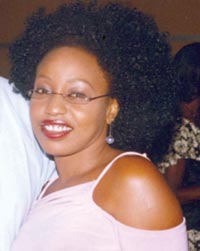 The authorities of De Genesix Hotels, Ogba, have concluded plans to host what it termed Genesix Nollywood Nite (GNN). The event, which is expected to be a monthly gig, will debut on Saturday, 7 July, 2012.
Nollywood stars, stakeholders and other entertainment buffs are expected to storm the hotel's expansive premises to witness the inaugural Genesix Nollywood Nite (GNN), an event which promises to be exciting with plenty of A-list actors in attendance.
NollywoodReel gathered that the event has already got the nod of top stakeholders in the industry and recognition awards will be given to some worthy individuals in the industry. Genesix Nollywood Nyte will commence with a red carpet segment, while comedians and musicians will also thrill the audience.
Confirming this, the manager of De Genesix Hotels and Suites, Mr. Oladele John Olatunji said: "This show which will be a monthly event is billed to bring the best of entertainment to our clientele.  "We will use this to drive it home to fun lovers that you don't necessarily have to go very far to enjoy yourself. Our passion for Nollywood and the music industry knows no limits and we have to encourage them to the best of our ability."
By Bayo Adetu

Load more