Akinloye Tofowomo, talented founder of Shuga Band, has released a tribute song in honour of the late pillar of sports and businessman, Chief Moshood Kashimawo Olawale Abiola, winner of the June 12, 1993 presidential elections.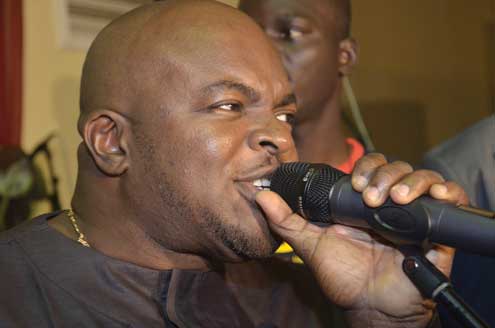 Tofowomo, fondly called Akin Shuga, said he recorded the song as one of the admirers of the late philanthropist. He said he was privileged to have met the late publisher of the defunct Concord Newspapers several times while he was alive.
"His admiration, relationship and exceptional human qualities inspired me to go to the studio and record a song which many are already touting to be a classic," he said.
Shuga Band consists of young and talented musicians who see music more as a passion than a trade. They have always been and remain the toast of the high and mighty in Africa as they have taken their trade to several countries including America, Asia and the United Arab Emirates to mention quite a few. They bridge the gap between the young and the old at parties, rendering legendary old school tunes and blending them with African flavours to everyone's satisfaction. Their list of highly influential clients and corporate bodies is endless.
Tofowomo is also the founder and president of Shuga Limb Foundation and a graduate of political science from the Lagos State University.

Load more