Bada Remembered
A minute silence was observed for the former Technical and Performance Director of the Athletics Federation of Nigerian, late DSP Sunday Bada, who died last year.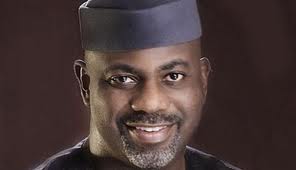 School Children As Fans
In order to increase the number of fans in the stands, the Athletics Federation of Nigeria, AFN had to call pupils from both the secondary and primary schools to fill some empty spaces in the stand
Ogunkoya Was Here
Former quarter miller, Falilat Ogunkoya-Omotayo was among ex-athletes spotted at the U J Esuene Stadium.
She wore a white long sleeve blouse over a blue jean and a brown shoe to go with.
Tight Security
The fear of either dreaded sect, Boko Haram or kidnapping is the beginning of wisdom for the AFN as there was presence of heavy security operatives in and around the stadium.
Athletes Not Properly Dressed
Some of the athletes participating in the  tournament are are shabbily dressed.
During the presentation of medals to athletes in the shot put event, the athletes were seen wearing tracks of different colours.
Imoke Leader of Delegation
The Governor of Cross Rivers State, Senator Liyel Imoke led a powerful delegation of his state executives to the stadium. It was gathered that he decided to come to the stadium to cheer and support some of the athletes.
But shortly after delivering his speech he left the state box apparently to attend to other pressing issues.
Rain Delays Games
Some of the events billed yesterday were delayed because of light showers.
The pupils, who occupied the popular stand of the stadium had to relocate to the VIP stand to avoid being drenched.
Electronic Timing Device
The Athletics Federation of Nigeria, AFN, has received an electronic timing device. The device is being used to determine the winner of any race.
Edikan Ikong
The message of Governor Liyel Imoke to first time visitors to the state is that they should have a taste of Edikan Ikong, a traditional meal of the Calabar.
His message was short 'I want visitors to this state to use this opportunity to taste the best  Edikan Ikong in the whole world, if you fail to, you are on your own".