The General Superintendent of the Deeper Life Christian Ministry, Pastor William Kumuyi says Nigeria will need prayers of intervention for God to deliver the nation from the onslaught of the dreaded Islamic sect, Boko Haram and other problems facing the country.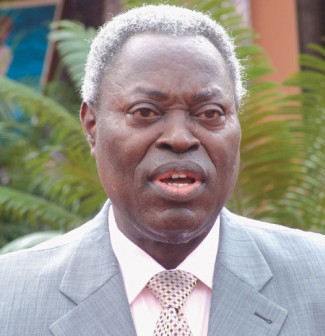 Kumuyi spoke on Sunday at the church's special programme tagged: 'Great Celebration of Miracles,' held at the International Bible Training Centre, IBTC, Ayobo, Lagos, Southwest Nigeria.
Kumuyi said prayer was the solution to the nation's problem and urged all Nigerians to pray earnestly for the nation to salvage her from the present quagmire.
"While we celebrate, we hand over other life challenges to God who is able to see us through. As for our country, Nigeria, we want to urge every citizen to pray to God; the solution to the country's challenges lies with Him," said Kumuyi, whose speech was read by the Church Secretary, Pastor Jerry Asemota.
The cleric urged the leadership of the nation to be more proactive at this crucial period of the nation, saying that the leadership must embrace the etiquette of good governance. "At the same time, we urge the leadership of the country to be more proactive. We sincerely believe that good governance can go a long way in addressing many of the problems we are currently experiencing.
"As citizens and followers, we must always pray for our leaders and as a nation, we must follow after righteousness," he said.
Kumuyi stated that the church decided to celebrate the goodness of God in obedience to the scripture which says that thanksgiving must be given to God when He had done striking things in the lives of His children.
"Some people may say why do we celebrate miracles in the face of security challenges in the country, unemployment, poverty, diseases and infirmities? While our heart goes out to the families of the victims of the recent unfortunate occurrences, notwithstanding, it is a settled fact that God is still good.
"Many of our members still have earthshaking testimonies of great things God did for them. As a church, we have many proofs of God's favour and that gives us assurance that there is hope for this nation. In the world today, people celebrate many things, we in the church are celebrating in our own way," he stated.  The service featured inspirational songs from the church's choir, worship and praise session, sermons, striking testimonies, among others.
The event was held simultaneously at all Deeper Life Bible Church headquarters, states, regions and groups nationwide with over 400,000 worshippers in attendant.
—Kazeem Ugbodaga