Ahmed Abdullahi M/Madori, Nigerian Ambassador to Turkey, spoke to ADEMOLA ADEGBAMIGBE on how Turkey, a predominantly muslim country, handles secularism
In what way can Nigeria benefit from Turkey and vice versa, especially in the area of handling of religious conflict?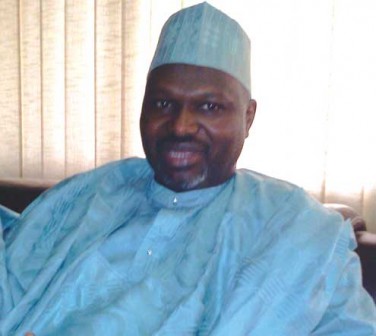 If Nigeria can study the Turkish model, I think we will gain a lot. Turkey is about 98 per cent Muslim but that does not stop Christians and other religious believers from practising their religions without intimidation. In fact, I can tell you for the first time in the history of Turkey, the 99.8 per cent Turkish parliament has a Christian as a member.
If you go to Istanbul, you can see where the Blue Mosque, the Mohammed Mosque and the Hagia Sophia (which was the biggest church during the Byzantine Empire) are. You will see that it is sited very close to the biggest mosque during the Ottoman Empire.
Again, the way people are living  in the area of socio-economic development shows you that really the issue of religion does not matter much in Turkey. In a secular country like Nigeria, everybody should be allowed to practise his or her religion without any intimidation.
I know that at a point in history, Turkey might have experienced what Nigeria is experiencing now in terms of religious warfare and distrust. Then perhaps Turkey did certain things. Could you tell us what Turkey did that it has been able to achieve this kind of peace that Nigeria has not?
I doubt if there are religious problems in Turkey. Development in Turkey, 12 or 15 years back, was not much. But really that country now has a government which is very serious in the area of development and it has built a lot of infrastructure. Everything is working in Turkey. There is discipline, commitment and determination by all Turkish citizens. They pay their taxes, they also do the right things. That really must have contributed to the development that is happening in Turkey now.
You have done a lot to promote economic and social relations between Nigeria and Turkey. What is your future plan about this?
For every ambassador, for your president to visit your host country means a lot. We see it as a climax of our diplomatic sojourn in the country. I am lucky that President Goodluck Jonathan has visited Turkey during my time and the President of Turkey has visited Nigeria. We have signed a lot of bilateral agreements between the two countries and the Vice-President held a meeting with the President of Turkey and discussed so many things that would help improve the relationship between the two countries. The former speaker, Dimeji Bankole, was there. In fact, there was no Minister in the Foreign Affairs Ministry in the last four years that has not visited Turkey. This is to show that this country is very much interested in her relationship with Turkey.
A lot of business people are now trooping into Nigeria, looking at potentials that exist in the area of investment; what they can do to help us improve our economy. Till 2008, we hardly issued about  20 visas in the embassy. But after the visit of the President, we are issuing an average of 300 visas per month. This means Turkey now has discovered that Nigeria has a lot of potential and its citizens can come and invest in the country, especially in the area of construction. You know they are specialised; that country is the second biggest in the area of construction. So they are doing a lot in that area and I believe if we can try them or invite them to come and compete with the existing construction companies, we will get value for our money.
In terms of education, what can Nigeria gain from Turkey?
I don't think our education sector is bad, we are doing the best we can do in that area. If you look at Nigeria, our people have excelled in so many different fields but at the same time, if you look at the education sector as well, the Turkish people have established schools in Nigeria. There are about 16  colleges in Nigeria, they have built a university in Nigeria and now they are building a teaching hospital in Abuja. So even in that aspect, I think we are doing a lot in terms of improving the capacity of our people.
Recently, Turkey trained some ex-militants from the Niger Delta in the area of skill acquisition. That is capacity building. Those who have gone through it are very happy. They visited me and they were happy that they went through that type of training. And even in the security aspect, the police in the two countries have an exchange programme. So I believe we are doing a lot.
How would you describe your experience as Nigerian Ambassador to Turkey?
Well, interesting and challenging. I have been Nigerian Ambassador to Turkey since May 2008 to date, almost four years. The challenges are in the area of promoting investment between the two countries. Turkish people are interested in talking not only to Nigeria but to African countries, in socio-economic activities; in terms of trade, investment, relationship with Africa.
If we look at the relationship between Nigeria and Turkey, it dates back to the 14th century, during the Ottoman Empire. They were doing business with the sub-Saharan Kanem-Borno Empire. If we look at recent developments, Turkish Embassy was opened in Nigeria in October 1961. And we've also had our embassy in Turkey since 1974. It was closed for some reasons and re-opened in the year 2000.
In terms of political relations between Nigeria and Turkey, I can tell you that we have an excellent relationship with them. There are similarities of culture between Northern Nigeria and Turkey. Now we are talking of investment, if they really want to come to Africa, they have to be in Nigeria because of our population, our exposure and Nigeria being one of the biggest oil producing countries. Turkey is buying oil, so they are very much interested in that aspect. I believe the relationship between Nigeria and Turkey is improving.

Load more