By Ada Owojela
The State Intelligence Bureau, SIB, of the Nigeria Police Force, Lagos State Police Command, has summoned the Serving Overseer of the Latter Rain Assembly, Pastor Tunde Bakare, for a chat with the state Commissioner of Police, Umaru Manko.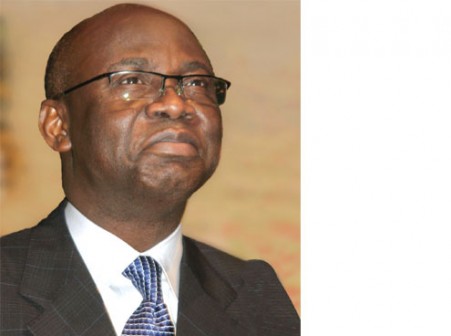 The invitation signed by the officer in charge of the bureau, CSP Usman Ayuba, was dated Tuesday, 26 June, 2012, and the pastor was expected to report on Thursday, 28  June.
Although SIB did not disclose why Bakare was summoned, the invitation may not be unconnected with a recent sermon Pastor Bakare preached concerning President Goodluck Jonathan, the oil moguls and the scandal surrounding the alleged N93 million bribe Zenon Oil boss, Femi Otedola gave Farouk Lawan.
During the sermon which was preached on Sunday, 17 June, Bakare said: "President Jonathan is dancing to the drumbeat of destiny. His destiny is to bankrupt Nigeria. He has the full support of corporate cowboys and oil vultures. It is clear that Nigeria is a nation under divine judgement. We need a cleansing in this land and if we do not stand up now to do what we ought to do, there may not be 2015 for Nigerians."
Bakare, who is also the Convener of Save Nigeria Group, held a press conference same day where he repeated what he said during the sermon and added that Otedola and Lawan, the suspended Chairman, House of Representatives Ad Hoc Committee on Fuel Subsidy, management, are both culpable in the bribery scandal rocking the House.
P.M.NEWS could not reach Pastor Bakare at press time to react to the invitation as he was said to have travelled to Ukraine.
However,  speaking on behalf of the pastor this morning, Yinka Odumakin confirmed the  SIB invitation, adding that President Jonathan was acting in concert with oil barons to silence the voices of those who are seeking genuine change in the country.
He said Bakare would honour the invitation as soon as he returns from Ukraine.
Meanwhile, Otedola has slammed a N25 billion compensation and an apology demand on Bakare concerning the scathing attack on him.
A letter to that effect was written by Otedola's counsel, Victor Ogude of Babajide Koku & Co. Chambers.
Otedola's counsel complained that Bakare portrayed his client as an oil thief and liar and that the report published in newspapers on Monday, 18 June should be retracted in its entirety. In the widely publicised sermon and the outcome of the press conference he held, Bakare insisted that both Otedola and Lawan should be investigated because one of them is a bribe giver and the other a bribe taker.