By Simon Ateba
News anchor and editor at Africa Independent Television, AIT, Lara Owoeye-Wise, has lost her teenage son to Leukaemia, P.M.NEWS has learnt.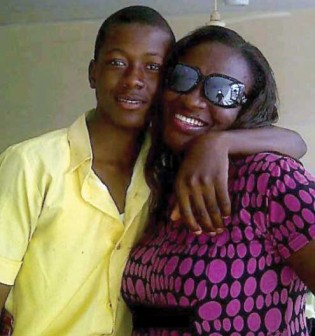 The deceased, Timilehin Joshua Owoeye-Wise, passed away on Friday after a brief illness, the family said. He was yet to celebrate his 14th birthday. It was learnt that the young Timilehin, who never showed any symptoms of the ailment, fell ill on Friday morning and was taken to the hospital but passed on in the evening. Since the tragic loss, friends and admirers of Owoeye-Wise, a former staff of P.M.NEWS and THENEWS, have been commiserating with her. "Dearest Auntie Lara, while the loss of a loved one is never easy, even when anticipated, it is most certainly the hardest when they are taken from us too soon. Your recent loss of your son who has left us at such a teenage age is certainly in the category of those hard losses for which there is so painful a reminder of what might have been.
"I offer my sincere condolence and deepest sympathy on your loss. May the outpouring of sympathy, the kind acts of friends and strangers and the comfort in knowing that your loss is felt by many, help you through this difficult time. I ask for God's blessings on you and your wonderful family. May you find the courage and strength to move forward in peace and confidence and in knowing that his was a life well-lived," said Olatunji Saliu on Lara's Facebook page.
"How terrible this is, please accept our sincere condolences. We also pray that the Holy Spirit, the greatest Comforter will comfort and help you and your family in this time of sorrow," Augustina Okeke said.
According to Ihuoma Joy Nnokwam, God will grant the grieving mother inner peace and strength in Jesus name.
Aramide Olufunke Akande wrote: "It is obvious we would never understand why some things happen. But we know this for sure God's love for us never ever fails. He loves us more than we can ever imagine or think. Sleep in the bosom of the Lord. We love you but God loves you more. Till we meet again to part no more. Rest in peace dear Timi."
Adeniran Adedokun said:  "Pele (Sorry in Yoruba) Lara. May God comfort you at this time and every other time. May the Holy Spirit fill your heart. It is well with you and yours.