The immediate past Miss Nigeria, Ireland, Emmanuella Olufunmilola Salako, has expressed determination to break into Nollywood someday, adding that the acting prowess of the delectable Genevieve Nnaji and Omotola Jolade Ekeinde inspires her a lot.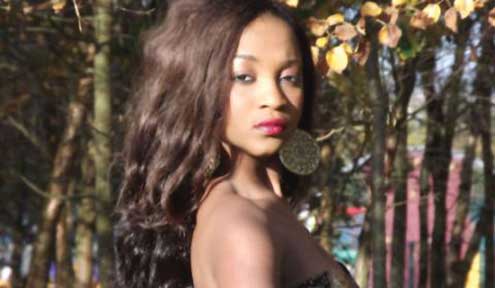 The ex-beauty Queen, who disclosed this during a chat with NollywoodReel, reiterated that she currently runs a dance academy and a radio show which talks about music in Africa, back in Dublin.
"I have always loved dancing. I watched the late Michael Jackson dance and I thought of starting a dance academy. It's something I really enjoy. For radio, I love multimedia work. I really love acting, and I love presenting interviews on radio. I really want to be in the entertainment industry.
"I watched a lot of Nigeria movies back in Dublin. My mum used to buy  them. I watch movies that star Genevieve, Omotola  and others, they motivate me. I always want to be just like them. I really love acting, and I love presenting interviews on radio," Emmanuella said.
On what would give her the leverage in the entertainment industry, she said:" It's all about your personality and character because once you have the quality, you have it. If you don't have it, there is nothing you can do about it. I have the talent and personality which I think will go a long way. I have done a lot of acting and stage production in Dublin, which is even one of the hardest parts of the job."
During her reign as a beauty queen, Emmanuella embarked on a campaign against diabetes. She chose to help patients of the ailment because her father was once a victim. She partnered with the Diabetic Federation of Ireland.