Dare Best-Alabi is an actor, movie/music video director and broadcaster. The Ibadan, Oyo State-born thespian is popular, not just because of his professionalism, but because of his inspirational programme, Olori Oko on Choice FM. In this interview with NollywoodReel, Best-Alabi  bares his mind on issues affecting the Nigerian movie industry.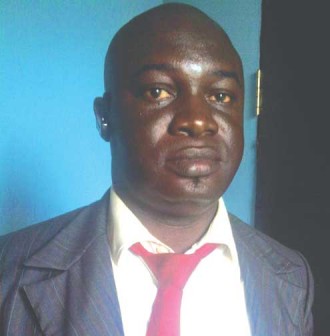 You  were into  movie production and broadcasting, but it seems you have abandoned movie production completely. Is it true?
Well, I have passion for the two worlds. I started as an actor while in school. I also organise shows and have been handling microphones as master of ceremonies. Though I did Computer Science in school, I was into Christian drama. We revolutionised Christian drama. Then it was Mount Zion, Three-Three Hour etc. We believed that you can't tell us your story in a movie, it is not possible. I read some books on motion picture then and it changed my orientation.
I have acted in over 20 Christian films. There were even some that I directed and played the lead role. We were doing it but there was no money. At that time, many saw us, the Christian actors, as  hypocrites. For instance, Mount Zion people will tell you not to interact with secular actors because they are not spiritual. But I do adverts in secular programmes like the late Kolawole Olawuyi's programme. So I said to myself, if secular things are wrong, why are these people advertising with them?
The same market where secular people sell their movies is the same place where the Christians also patronise. They use the same cameras and other equipment to shoot their respective films; there is nothing like the heavenly made or spiritually built camera. The only difference is the story line or the people behind it. In the film, Jesus Christ of Nazareth, the man that acted the role of Jesus was not even a Christian. It was during the premier of the film that the guy gave his life to Christ. So why are we now sectionising things? 
They also believed that if you are a Christian actor, it must be a full time thing; you must not do other works. But I said, you can be professional and at the same time do you ministerial work, if you claim to have a call.
I wasn't called, I only have talent for acting. So, it was in the quest to broaden my scope that I went into broadcasting. I started under the late Fashamu Akinrinde, but the first person that gave me my breakthrough was Opeyemi Fajemileyin.
You went a step further in 2006 to produce your own movie, titled Oje. How did it go?
It was a failure, not because it was a bad film, but because I wasn't familiar with the field then. For your film to have the popular appeal in Idumota then, you must star a popular actor in it. But I felt it doesn't matter, that the story should make the artiste, not the other way round. We got to know Bruce Willies and others because of the films they did. Even the so-called stars were not dropped from heaven ready-made. So I did audition and used a young talented lady, Toyin Tayo as the lead character. We met a marketer who believed in the story, but he later told us that the movie didn't sell. I later got to know that the video club owners in Lagos alone are more than 50, 000. So how can the marketer tell me that he sold only  30, 000 copies of the movie? That is what brought about piracy and a whole lot of problems.
I tried my hands in musical video directing, and thank God, it is a success. I introduced what is today enjoyed as 'shoot per track' thing. All my jobs are unique and that is another source of joy to me.
Some movie practitioners have said they don't believe in the word Nollywood. What about you?
I don't believe in it too.
Why?
They said it was taken from Hollywood. What is Hollywood in America? It is a place earmarked for filmmakers in America by the government. It is a film city named Hollywood.
It is unfortunate that after independence, we still see ourselves as slaves to White people. We can sit down and create a name for the industry. Can you believe that even in this Nigeria, it is believed that Yoruba people are not part of Nollywood? The Yoruba people too now started calling themselves Yoruwood. It is rubbish. I'm not part of it and can't be part of it.
How has the industry been faring in terms of productivity?
Rubbish. We don't have structure. We can count the number of good films on our fingers. When we talk about good movies, I'm so proud of the Amatas, Jetta in particular. He is a wonderful cinematographer, but has never won the AMAA award. Can you believe that? Are we encouraging young cinematographers or celebrating mediocrity? We need to build good production, acting and technical structures for  our industry. You grade people not by the number of jobs they have done, but how good the ones they did are.
Piracy has been the major bane of the industry. Do you think it is caused by lack of effective distribution channel?
That is why I talked about the acting, marketing and production structures. But  government has a serious role to play here too. A bill needs to be passed for the prosecution of pirates. If pirates are being jailed or executed, they will stop. I don't know what the marketers are doing about it, but I think if their movies can move into villages at the same time, piracy. will be eliminated. It is possible if they work on an effective distribution channel.
They should do their home work and advertise to people that are major distributors, not all these release date things they do. We  have marketers, major distributors, sole distributors and  wholesalers before retailers. It is the retailers that will now spread it to the end users. They can also do the marketing jointly to make it easier.
A particular transportation system can take all released films for distribution at the same time. The individual strategy wouldn't work. Look at the $200,000 that President Goodluck Jonathan earmarked for the entertainment industry, the only person that has benefited from it is a man from America. It is so because they believe he is more organised and knows what he is doing. But that is wrong.

Load more