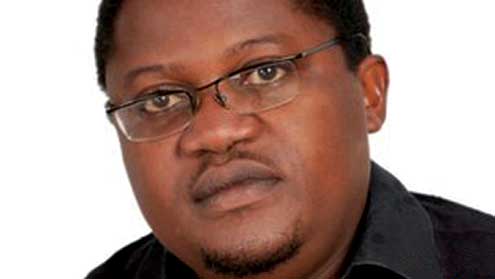 Nigeria's Rotimi Babatunde wins Caine writing prize
Nigerian writer Rotimi Babatunde has won this year's prestigious Caine Prize for African Writing.
The £10,000 ($15,700) prize was given for his story Bombay's Republic about Nigerian soldiers who fought in the Burma campaign during World War II.
"It is about liberation and how a character can have his world widened," Mr Babatunde told the BBC.
He was among five writers short-listed for the prize, regarded as Africa's leading literary award.
The chair of judges, Bernardine Evaristo, presented the award at a dinner held at the Bodleian Library in Oxford on Monday evening.
"It is ambitious, darkly humorous and in soaring, scorching prose exposes the exploitative nature of the colonial project and the psychology of independence," she said about the winning short story.
Afterwards Mr Babatunde told the BBC's Network Africa programme he felt happy to have his story recognised and privileged to have been on such a strong and diverse shortlist.
"The story is about African soldiers who went to Burma and came back with a sense of new realities and new possibilities," he said.
The boundaries that the main character, Bombay, witnessed in Nigeria fell away during the heat of the campaign, he explained.
"He lost his reverence for the colonial officers," he says.
Mr Babatunde, who currently lives in Ibadan in Nigeria, will now be given the opportunity to go to Georgetown University in the US, as a writer-in-residence for a month at the Lannan Center for Poetics and Social Practice.
He said he was now working on a novel about migration, choice and love.

Load more