GRC Motorsport is in partnership with Tiger Racing, a Cambridgeshire, London- based sports car manufacturer.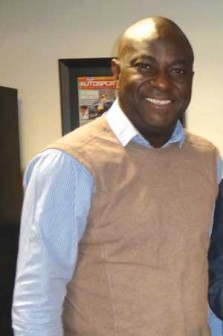 The cars will be used as the Official Car to train Nigerian Racing Eagle drivers in Nigeria, while a development centre will be set up in Nigeria to train Nigerian mechanics and engineers, especially the University and Polytechnic undergraduates and graduates.
According to the CEO of GRC Motorsport, Mr. Ribi Adeshokan, the partnership will facilitate an access to first class training and good technical support from personnels of Tiger Racing, while a textbook titled "How to build Tiger Racing Car" written by Tiger Racing's CEO, Jim Dudley will be available to the Nigerians.
"This is good news for Nigeria, it will inspire and create career and job opportunities for the youths and more importantly make Nigeria to be at the forefront of automobile development in Africa," said Adeshokan.
In his own words, Jim Dudley, CEO Tiger Racing said: "I am looking forward to this exciting project because I believe sharing the knowledge and experience of automobile design with ambitious Nigerians will be a good start for Nigeria to achieve her own developed cars just like Hyundai and Kia of South Korea and Tata of India."
Tiger Racing sports cars have been featured in many TV programmes including Channel 5's "5th Gear anchors by Till Needell, who has driven a Z100 to the world's fastest 0-60mph time of 2.9 seconds.  BBC's "Top Gear with Vicky Bulter Henderson, who has also drove the Z100. In 2007, Jason Plato used a Tiger R6 in the Sky TV program 'Mission Implausible'.
Load more