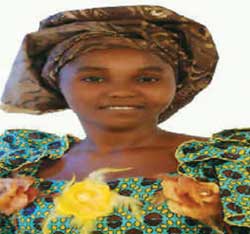 Female gospel singer, Evangelist Blessing Odejimi, has released her debut album titled: Mo Wa So Pe Ese (I come to say thank you). It will be launched on 22 July, 2012.
Evangelist Odejimi, who has been a gospel singer for some years, said her type of genre is undiluted and divinely directed.
Songs in the 13-track album include Mowa f'ope fun o, 'Mose kabiyesi Jehovah, Jesus is the maker of peace and If you want to make heaven, among others.
                —Bayo Adetu

Load more