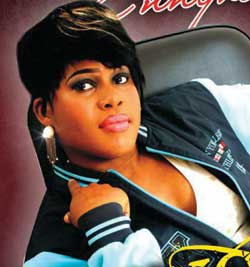 Lagos-born Ennyhollar recently released a new party jam single titled Aye Alaye. Aye Alaye produced by OY Production is an inspirational song filled with life changing messages.
Ennyhollar started music officially in 2011 and has already made impact in showbiz, both in the UK and Africa. She has worked with several producers, song writers, and artistes in the UK and Nigeria.
Ennyhollar is passionate about music which is why her message in all songs are inspirational, both secular and gospel.
She has worked with notable producers like Shabach, Ollyjay, Geemagic, Pagag, Lekan Shobiyi, Stormy Zino, Gtruly, Maiojoe, Wray, King D, Sam O Dayour and OY Productions.
Meanwhile, Aye Alaye is enjoying massive airplay both home and abroad.
—Kayode Aponmade
Load more