The Senate this afternoon confirmed Justice Aloma Mariam Mukhtar as the new Chief Justice of Nigeria, CJN, a week after President Goodluck Jonathan sent her nomination to the upper house.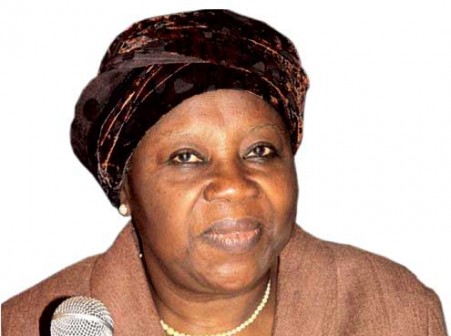 Mukhtar, by the confirmation, becomes the first female Chief Justice in Nigeria's history.
She replaces Justice Dahiru Musdapher, who retires 15 July, when he would have clocked the mandatory retirement age of 70.
While being grilled for over one hour on the floor of the Senate, Justice Mukhtar pledged to ensure the reform initiated by the National Judicial Council, NJC, corrects the complaints about "conflicting judgments" at different levels of the courts in the country.
Mukhtar also rejected the idea of a special court for terrorism cases, arguing that doing so will make judges become idle. She however suggested the designation of two or three judges to handle cases relating to terrorism.
Justice Muktar had been a Justice of the Supreme Court since 2005, before her new appointment.
Born in 1944, Mukhtar was called to the English Bar in 1966 and later called to the Nigerian Bar in June 1967.
—Tokunbo Olajide and Desmond Utomwen/Abuja

Load more