Following the death of Mrs. Josephine Okoye, P-Square's mother, in Apollo Hospital, Kolkata, India, on Wednesday, friends and colleagues of P-Square have continued to pay tributes to the woman who died five hours after she had a heart surgery. She had been battling the ailment for about four months and had also been in and out of hospital here in Nigeria before she was flown abroad. 
P.M.Entertainment spoke to some celebrities on the development, and this is what they had to say: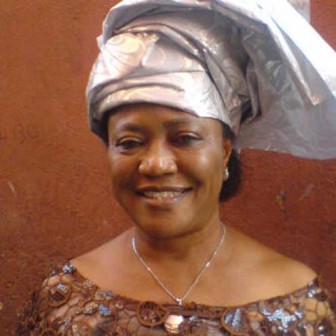 Segun Arinze: Naturally, it's sad when you lose a loved one especially when it happens to be your mother. They should take solace in the fact that their mother saw them grow up in life and made a success of their career. She brought them up in a good and Godly way and in humility. They must always remember her for the maternal love she showed them. I commiserate with them, Paul, Peter and Jude Okoye. They should please take heart. God knows best.
May D: Mama P has always been a blessing in our lives and she will always remain one. Death is inevitable we all know that but we thank God for a life well spent and may her gentle soul rest in peace.
Stella Damasus: You have an extra angel up in heaven that will protect you. Your success and happiness will be increased because she is up there talking to God on your behalf. A better place, a better life for her as she rests in the arms of God. Stay strong and may this bring you all very close and united like never before. It is time to make her proud wherever she is so she will have cause to rejoice up there at the Holy Ghost party. God will strengthen and guide you all.
J. Martins: Mrs. Josephine Okoye was also my mother. The last time I had a word with her was before she went in for that operation that she passed on from. We all had to stop my video shoot here in Miami for a few days just to honour her. She has always supported me, her children and every one that comes around her and she will take you in as her own child, love, pray and care for you the same way she will look after her own children. My condolence to all her children and husband and my brothers, Peter, Paul, Jude, Tony and sisters, her prayer ministry family and to everyone that loved her, may her soul rest in peace. Amen.
Halima Abubakar: I have seen Mama a couple of times in Lagos and Jos. I met a kind woman. May her soul rest in peace. God knows why it happened.
Flip Tyce: She was calm, supportive and welcome people well. She was very supportive to P-Square as well.
                    —Bayo Adetu

Load more