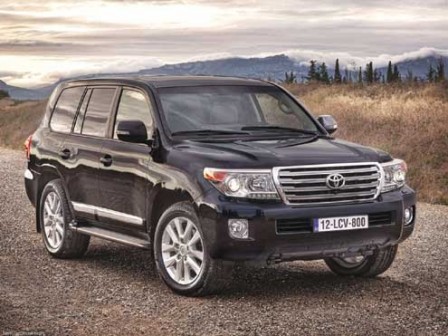 Toyota Motor Corporation (TMC) recently announced that its worldwide cumulative vehicle production has surpassed 200 million units in June. This milestone took 76 years and 11 months to reach, and began with production of the Model G1 truck in August, 1935 at Toyoda Automatic Loom Works Ltd.'s Automotive Department, which was spun off to later become TMC. As at the end of June 2012, cumulative production in Japan (including kits for overseas production) totalled 145.21 million vehicles and overseas production totalled 55.12 million units.
The most-produced model among Toyota-brand vehicles is, of course, the Corolla of which the 11th generation was launched in Japan in May. Cumulative worldwide Corolla production totalled 39.08 million units as at the end of June.
Similarly, the car company has returned to the top of the global carmakers' league, Japanese media reported after the firm said it had sold almost five million vehicles in the first half of the year. The group, whose brands also include Lexus, Daihatsu and Hino, sold a record 4.97 millions units worldwide in the period, up nearly 34 percent from the same period last year, according to company figures. That vaulted Toyota ahead of rivals, General Motors and Volkswagen, which sold 4.67 million and 4.45 million units in the first half respectively, local media said.
Toyota last year lost the title of world's biggest carmaker, a spot it had held between 2008 and 2010, following a slump in production and sales owing to Japan's March 11 quake-tsunami disaster, floods in Thailand and the strong yen. General Motors, with about nine million vehicles sold last year, was the world's biggest carmaker followed by Germany's Volkswagen with more than eight million vehicles sold. Toyota sold 7.95 million vehicles. For all of 2012, Toyota said it expected to sell 9.58 millions units worldwide, but it was uncertain whether it could retain the global top spot for the full year.

Load more