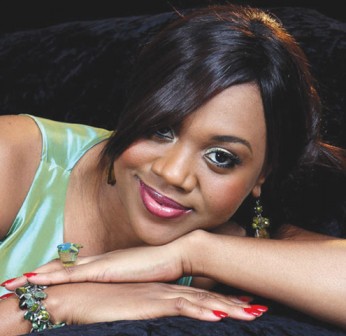 I met a young man a few years ago who turned out to be like a brother to me. One would think that music would bring us together because he is a musician, but it was his giving and kind heart that caught my attention and brought us together. I wanted to tell you all about him  and all he has been doing but I have decided to let him tell you who he is:
I'm Yinka Lawanson a.k.a Lamboginny,a young Nigerian entertainer. I've been in the music industry for about 12 years now and I've worked with various top Nigerian entertainers. I have a pet project called Lamboginny Say NO To Crime and it's set up to fight against crime.
It all started as a dream. I never thought or planned that Lamboginny Say NO To Crime  would be where It is today, I just found myself doing it.
The experience fighting against crime has been a lot of hard work but at the end of the day it's worth the effort. First, as I always say, fighting crime is everybody's business.  When I started the Say No To Crime movement, it was quite difficult. The society did not really believe in it because I wasn't a security agent and I didn't have a security background. All I had was the experience I gained from being in showbiz; I knew my fan base and I felt I could use my talent to re-engineer the minds of both the society and prison inmates in Nigeria. I believed  I could use music to distract them from criminal activities.
This whole journey started in 2009. I had my first anti- crime campaign concert in Medium Security Prison, Kirikiri, Apapa, Lagos. We had over 16 top Nigerian entertainers who were involved in the project. But it wasn't so easy to get volunteers because prison is a place no one wants to be.
It is usually difficult to find someone that is not a pastor or an imam that would wake up and wants to visit a prison. In between my research and fight against crime in Nigeria, I have come to realise that those in the security sector just live their lives on a daily basis. They no longer take it as a duty to inform and remind the general society about the rules and laws governing the country.
I started from the prison because it is the end point of any kind of crime committed. When you look at the sector in Nigeria, you would understand what I mean. I met the former Controller General of Nigerian Prisons Service, Mr Olushola Ogundipe, in Abuja  few years ago and he endorsed the Say NO to Crime campaign. Since then  the prison doors have been left open for our  concerts. Between 2009 and 2010, with the assistance of a friend, I was able to produce an all-star song and video that featured celebrities from both the music and movie industries.
I had a total of 32 celebrities and we recorded a song titled:  I no go lose my head, which is now the official song for the Say NO To Crime campaign. I did this song because I felt every time this song is played, there is someone out there that would have a rethink about involving himself in criminal activities. By the end of 2010, I was honorarily appointed a Prison Officer because of the good work my little initiative has done  for my country.
It became a different ball game in 2011 because I was able to get more ambassadors on my team. Stella Damasus also came on board. I remember that I personally walked up to her and told her about the pet project and she shared the same vision with me.
We started with a concert in the female prison on 7 January, 2011, where so many celebrities in the entertainment  industry came to show their  love to the female inmates.
We had the likes of Onyeka Onwenu, Shan George, Stella Damasus, Chidinma from Project Fame,  AY Dot Com, Sexy Steel, Dekunle Fuji, Jedi, DJRowland and Jafextra. By the time we were done with the female prison I came up with an initiative called "Season in Prison."
Season in Prison is all about  celebrating all the festive seasons we celebrate outside in the prison as well. This helps in the healing of the criminal mind. This is because the more you remind them of all the festivals they have celebrated outside the prison with their families, the more they will  have a rethink and want to be better people so that they can be with their families again.
So I did what I call the VIP Concert, called Valentine In Prison. Many celebrities including Midnight Crew, Denrele Edun, TIm Godfrey & the Extreme Crew, AK1, Dr Dele Momodu, Stella Damasus and Shan George came to show their love  and the inmates loved every bit of it.
After that I had Fela Durotoye in a session with the female inmates when he came to celebrate Fela Durotoye at 40. Stella Damasus also came to give the female inmates a lecture. I believe it goes a long way when a celebrity has such moment with inmates, it is something they would never forget.
After Stella Damasus' lecture, we had Christmas in Prison, which was all about celebrating with the inmates during Christmas.
Coming into 2012 with my experience with these inmates I realised that not all the inmates are capital offenders. While some of them are minor offenders,  I discovered that many of the inmates have no reason to be there.
Considering the fact the states have not been allowed to build their own prisons,  most of the state security agencies end up sending minor offenders to federal prisons if they cannot pay their fine.
So I gathered some of my friends like PSquare, Stella Damasus, Laide Bakare, TillaMan, Jafextra, Skales, Osita Iheme (Pawpaw), Denrele Edun, Karen Igho, Ilami Akio, and  we contributed money to get 32 helpless inmates out of the prison. These are inmates that were convicted for minor offences and were just  wasting away.