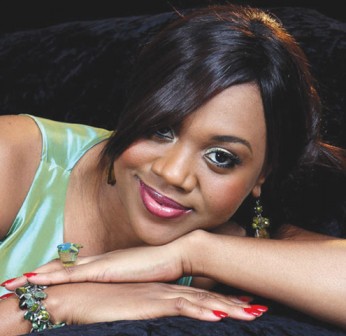 One of my cries to the  government is to stop keeping minor  offenders in the same prison with those that have committed capital offences.
When security agencies in states arrest people for minor offences, I don't think it is appropriate that they should be taken to federal prisons. There should be some sort of remand homes for people that commit minor offences in each state of the federation. For example, it is not right to put a young guy arrested for hawking legal products on the street in order to survive (we are not saying that it's good to disobey the law) into a prison meant for capital offenders.
Most capital offenders engage in criminal activities and it would be easier for them to convince these young boys arrested for minor offences to turn to crime by promising to bail them so that they can go outside and complete their unfinished business.
The young boy in question would likely  take the bait because he would get his freedom and gain some extra money, even though he doesn't know what this job he is asked to do entails.
Say NO To Crime is a platform that brings the security sector, the entertainment world, the general society and offenders  together to fight against crime. We need to fight crime.  I will give you an analogy. In the 80s, the rate at which HIV/AIDS was killing people across Africa was so high but everybody came together to campaign against it. And today, the number of people dying of HIV/AIDS in Africa has reduced .  I'm not saying I can eradicate crime single-handedly because the fight against crime is everybody's business. If we can come together as one, I believe the campaign against crime would be more effective. Consequently, criminal activities would reduce drastically in the society.
In an interview I had some months ago, when it was raised that this generation is already corrupt and what are our  plans to save the generations after us? I identified ignorance as the problem. In Nigeria, we don't have books that educate children about crime and how to prevent  it.
As I write this article, I have published a  book titled:  Say NO To Crime, which will  help educate the younger generation about crime and criminal activities.
Crime has increased to such an alarming rate that we can no longer treat it with levity. We need to hit the nail on the head and find an effective way of addressing the issue.
If you get into a juvenile prison you will understand what I mean. We have young boys and girls that have committed all sorts of crimes that you can't even imagine or want to think about. So when you examine how crime has eaten deep into our system,  you will agree with me that  we don't have a choice but to go back to the drawing board. I believe that with the help of God, we will be able to make a change.
Already, security agencies are partnering with us in the fight against crime. I have the support of the Nigerian Prison Service, Nigerian Immigration, Civil Defence, Nigerian Red Cross Society, Stella Damasus Arts Foundation, Aki and Paw Paw Child Care foundation, Nigerian Prison Officers Wives Association and over 40 top Nigerian celebrities are ambassadors to Say NO To Crime project.
As I said earlier, I believe that fighting crime is everybody's business and we should all come together to do it.
The security agencies in Nigeria should take it as a duty to inform the general public about  the laws  and regualtions guiding us as citizens. I have been in the system for a while and I have not even seen adverts informing people about these things.
I believe that with God and the help of others, this campaign would help reduce criminal activities.
Say NO To Crime is not just a concert organised in prison but a global campaign and  very soon we'll be carrying our message to communities, campuses, and different countries.
By the special grace of God, I hope to keep doing this because the society belongs to you and I. You never can tell who the next crime victim will be.
I'm therefore, calling on companies that keep running away because they don't want to associate their brands with the project, to have a change of mind. What is the assurance that one of  their executives or workers would not be a victim of crime someday? Associating your brand with Say NO To Crime might just save you from calamity.
Say NO To Crime and let's allow peace and tranquillity to reign  in Nigeria.
God bless you.