Simon Ateba
All is now set for Friday's burial of Cynthia Udoka Osokogu, the 24-year old daughter of retired Major General Frank Osokogu, who was murdered by friends she met on Facebook.
Cynthia will be laid to rest in her father's residence in Boji-Boji Owa, Ika North Local Government Area of Delta State, south south Nigeria.
Boji-Boji Owa is an elitist town in Agbor city that hosts many dignitaries, including Senator Ifeanyi Okonwa whose residence is a stone's throw from Osokogu's residence.
The Governor of Delta State, Emmanuel Uduaghan, commissioners and other dignitaries in the state, will be attending the burial, the family said on Thursday.
At the General's residence, a throng of sympathisers came all day to present their condolence messages to General Osokogu.
Obituary posters were seen all over the sprawling residence, including on the window of a bedroom where Cynthia always spent Christmas and New Year celebrations in.
Canopies and chairs were in the compound and music was playing all day.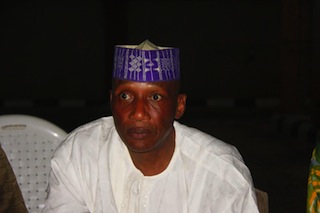 Cynthia, the only daughter and last born of a family of four was on 22 July tortured, raped and strangled by her Facebook friends.